| | | |
| --- | --- | --- |
| | | |
Entertainment -
Television
Tuesday, 08 January 2013 04:17
While I talked recently in Eslatele of which are New Spanish series for this 2013 , we can say that one of the first to see will be "Family" and which opens today.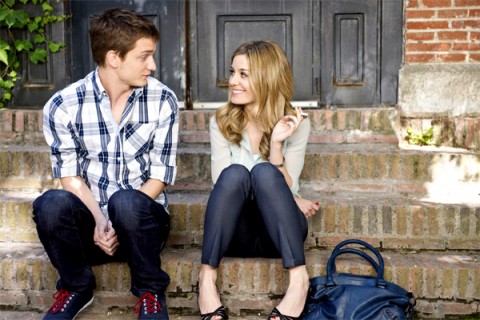 Article index:
Premiere of "Family" in Telecinco
Synopsis of "Family"
Characters of "Family"
Trailer of "Family"
Premiere of "Family" in Telecinco:
It will be on Tuesday January 8, when we see in Telecinco (from 22:30), the premiere of "Family", the new family series Mediaset chain for this start of 2013 and in which we know as Oquendo is family.
The series is presented as an entirely fictional family and seeks to recapture the spirit that marked two of the series that marked the history of Telecinco as were "family doctor" and "Los Serrano".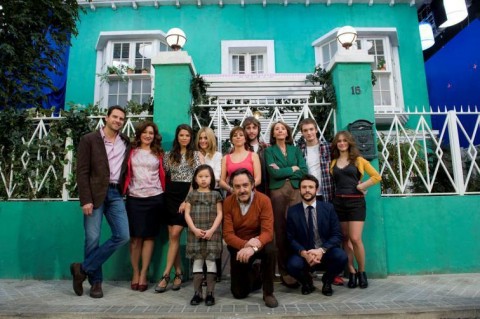 Synopsis of "Family":
Alexandra Jiménez, Juana Acosta and Bonnin Naussica are sisters of this particular family. Alongside them, three men: Miguel de Miguel, Diego Martin and Pepe Lorente. Besides Santiago Ramos plays the patriarch of a family in which we see all kinds of conflicts, relationships, problems and happy moments.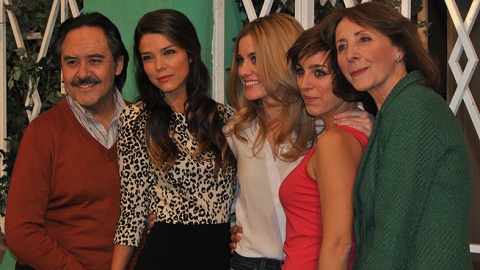 Characters of "Family":
Alexandra Jimenez is Carlota, the middle sister, a strong, independent woman who acts as the link family.
Malena, the character played by Joan Acosta is the eldest sister Oquendo. It seems that it has everything to be happy and yet, she's a parent and is very concerned about its image and the opinions of others, unmistakable signs of his tremendous insecurity.
Natalia, played by Nausicaa Bonnin is the smallest of the three sisters. Impulsive, noble and dreamy, live the moment with full intensity. He has a passionate yet innocent.
Manolo Santiago Ramos plays the head of family, professional and representative exfutbolista players.
Mabel Rivera gives life to Maria Elena, the family matriarch, a former model and actress conditioned by an absent husband, raising three daughters and education of his grandson James, an unforeseen circumstance that has brought an extra dose of illusion.
Diego Martin is Miguel. Since married the eldest sister Oquendo, this architect happened to belong to the middle class to a much more snobby and pretentious.
Batllori is Alex James, the teenage son of Charlotte she had at age 16 and with that brings great.
Pepe plays Daniel Lorente, Natalia's husband, an idealistic man who fiercely defends what he considers fair. Solidarity and commitment to society, Daniel is deeply in love with Natalia.
Sabrina plays Xuelyng Xuan, a Vietnamese girl recently adopted by Malena and Miguel.
Chiqui Fernandez plays Palmira, Carlota coworker, a woman funny, sassy and a point that is committed thoughtless couple find her friend using secret meetings if necessary.
Life Miguelda Miguel de Pedro, Manolo's doctor. As your patient fails to pass under the knife, contact Oquendo family and falls in love with Charlotte.
Lidia Tarrats plays Elena, a young a year older than his son James who brings Charlotte's head.
Trailer of "Family":
Other items of interest in Eslatele:

TrackBack URI per aquesta noticia
Comentaris
(0)

Escriu un comentari