Gadgets
Technology -
Gadgets
Monday, 14 January 2013 22:34
A few days ago ended one of the most important weeks in the world of consumer electronics, the week of CES 2013 , and she got to know all new product catalogs from each of the major companies and startups in the world. Among televisions, computers, components and prototypes shocking, there was an area that like last year brought quite new: the tablets. Then you will know the best tablets from CES 2013.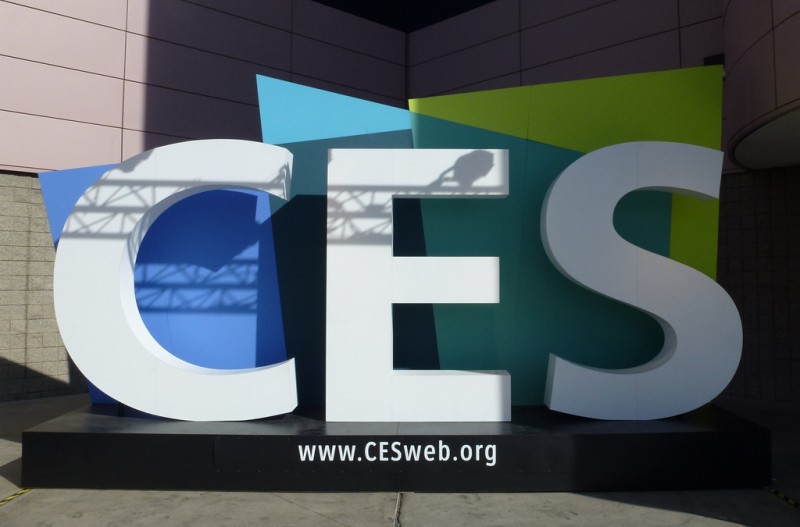 While smartphones were not as abundant in this great event that took place in the city of Las Vegas, there were a considerable number of tablets presentation, for all tastes and needs, from casual use, professional use the greatest potential and finally, for gaming.
New Panasonic Toughpad
Above, just as Panasonic had presented a version of its SUV tablet, the Toughpad. Inspired Toughbook laptops (resistant to the most difficult situations and even for military use) but this time it was a perfect tablet for professional use in toughest situations or where some other model is much more susceptible to falls and injuries irreparable. For among the best tablets of CES 2013 could not fail to include the most recent releases from Panasonic, this time presented not one but two new tablets SUV.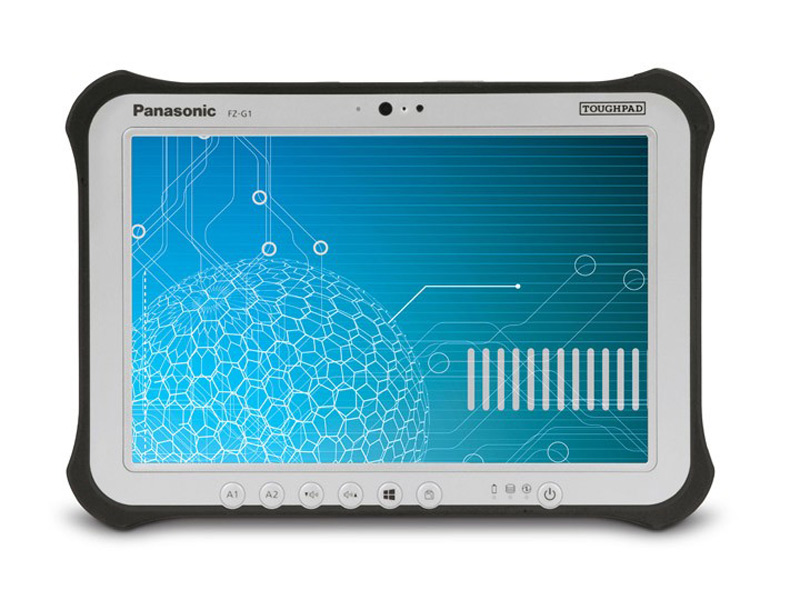 The new Toughpad FZ-G1 and Toughpad JT-B1 are designed for all professional needs that you may have. The first with a 10.1-inch screen and operating system Windows 8 Pro, Intel Core i5 with heart and a removable battery that promises 8 hours of autonomy. The second of them with 7-inch screen and Android operating system.
Although their prices are among the 2,900 and $ 1,300 respectively, we are dealing with devices that would be the ideal in corporate and government. I can only imagine a large-scale civil engineering where we can view and edit CAD drawings from the FZ-G1, directly in the workplace without worrying about dust or fall.
Vizio tablet and Tegra 4
Although this is still a prototype, the company Vizio introduced the first tablet to incorporate one of the new NVIDIA Tegra processor 4 which were also presented at this CES 2013. Which also includes a panel with resolution of 2560x1600 pixels and the version of Android Jelly Bean. Although the tablet does not even have brand name at this point, consider that for the second quarter will be available in the market, so maybe the background we see at MWC 2013.
ASUS Smart Tablet VivoTab
ASUS is one of those companies who like to have variety in their catalog. But the new VivoTab Smart Tablet is not a lot more of, because it has some benefits but striking, including the full version of Windows 8 Pro.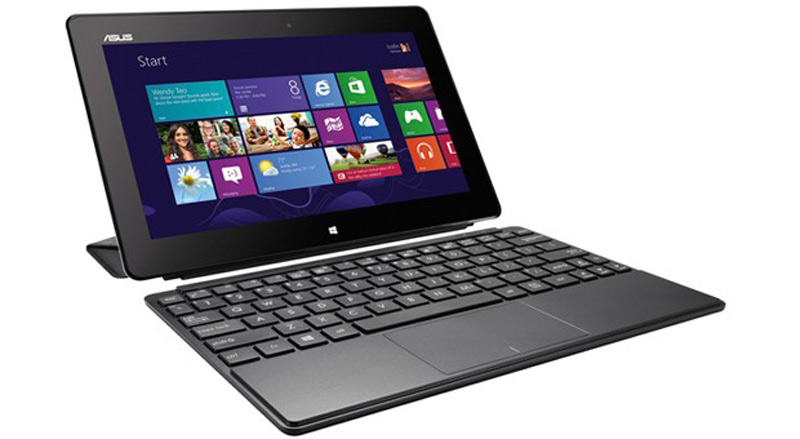 Although its benefits are not the most advanced on the market, this new family member VivoTab integrates an Intel Atom Z2760 which although below a Core i7, is it enough to have the full version of Windows 8 and everything this means, such as desktop applications to run and only available in the Windows Store, and that makes a big difference already. Even more so when we realize that thanks to its performance can also boast a lower price than the Surface Pro, to name one example.
Lenovo ThinkPad Helix
Lenovo wants to show that not only does ASUS peculiar and fascinating hybrid devices, and the ThinkPad Helix has managed to demonstrate to settle easily among the best tablets from CES 2013, thanks to its versatility and the possibilities it offers, even as a hybrid device, which for many means a device for transporting heavy and uncomfortable, but this time it is not.
The ThinkPad Helix seems a hybrid device like any other house, like Yoga IdeaPad S11, but not, as it makes a big difference that your keyboard is separate, the same style as one of the docks we have so often seen and in many devices, but much better built and better assembly, so we can use the ThinkPad Helix as a laptop, use your keyboard as a base (to flip the position of the tablet in) or simply close it to use as tablet. Of course, if we need to take him somewhere and strict use of tablet, we can choose to leave the keyboard at home. This, in conjunction with the Windows 8 operating system, offers a world of possibilities.
Razer Edge
A year ago the guys at Razer had a project called Project Fiona, whose idea was to develop a tablet ideal for PC gamers. Finally, the project became a reality, as presented in this CES Razer Edge , a device that is simply spectacular.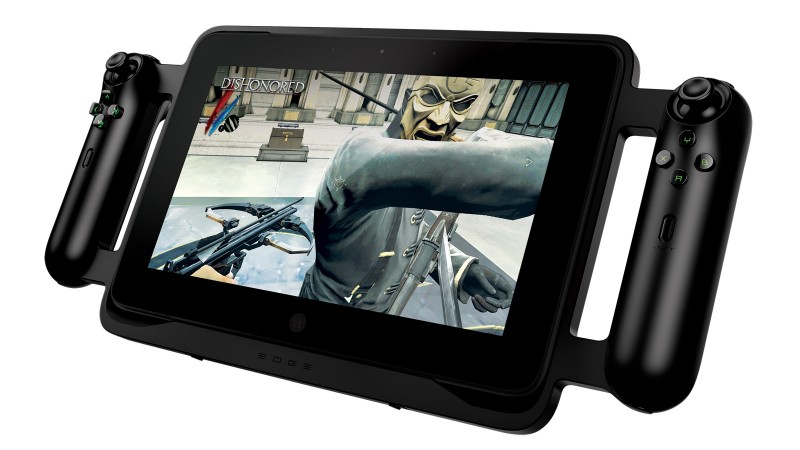 We speak of a tablet with an Intel Core i5 or i7 (choice), NVIDIA graphics card, several GB of RAM and a good storage capacity, where its makers promise that is able to run virtually "any game" (with quotes this). And with some accessories available for this tablet, we can use it as a conventional computer, such as tablet, as the console (connecting it to a TV and control torque controllers) or handheld. Its major flaws: with prices starting at $ 1,000 seems unacceptable resolution of 1366x768 pixels.
New prototypes, absurd sizes and the absence of Samsung
In addition to conventional tablets had also looked at the odd light prototype, which undoubtedly stands PaperTab , a device that would be in full swing at Intel Labs that uses e-ink technology (present in devices as the Kindle) but in a format that allows you to bend to the whim of the user. Furthermore, this would allow the user to use up to ten of these panels together and use either or each interacting with a different application. The video demonstration is spectacular.
Also at CES could also see a trend of companies like Lenovo and Panasonic to launch tablets "desktop", as they call them, with screens over 20 inches , something absurd and a user experience that looks terrible. These form part of a hypothetical list of the worst tablets of CES 2013. We just need to see the video advertisement for Lenovo 27-inch tablet where a woman suffers during transport from one place to another and intend to play games on it. A bit absurd that, at least in my opinion.
Finally, although we know that Samsung kept its entire catalog of mobile devices for an event that itself held during the month of February, days before the MWC 2013 just as it did last year, his absence was felt, especially when they asked about the reasons that ATIV Samsung Tab tablet will not be released in the U.S., and their response was that after a study has begun to distrust the impact of Windows RT, the ARM architecture version of Windows 8. Do we expect to see only Android tablets from Samsung in February?
This CES 2013 catalog offered an attractive new tablets, but surely in February during the fair's largest mobile world will be held in Barcelona, ​​Spain, will see further rise of such devices.
Admission tablets Best of CES 2013 appears first in Gizmodo .
Technology -
Gadgets
Monday, 14 January 2013 19:34
RT Windows platform is not as developed as Windows Phone, Android and iOS, with only two months of life in the market is more than understandable, however, since there are very good games, so we tell you what are the best games RT Windows, which, by extension, running on Windows 8 , many of them free.
Hydro Thunder Hurricane
This will remember those who prowl just over twenties like me, for having played in the arcade machines. A classic 1999 Microsoft Studios has turned into a great game for Windows RT and Windows 8 with great graphics, racing rocket-propelled boats good speed and just the right amount of difficulty to equip it difficult without it being frustrating, plus leaps and nitrogen. A nice touch I liked is the shortcuts and side roads that are in all the tracks, always giving a different path, again and not get bored doing that. The only drawback is its price, but worth it, one of the best games Windows RT if you like racing and excitement. € 8.49 .
Rocket Riot 3D
Robots, zombies and pirates in eight bits flying rocket explosions big and good. Need I continue telling you why it's worth buying this game? Only these components and outlines to enter our list of the best games Windows RT.
If you seriously need more, we have more than 100 levels in single player plus a really good multiplayer with more than 200 characters that can unlock to create our virtual identity rocketera. € 4.99 .
Wordament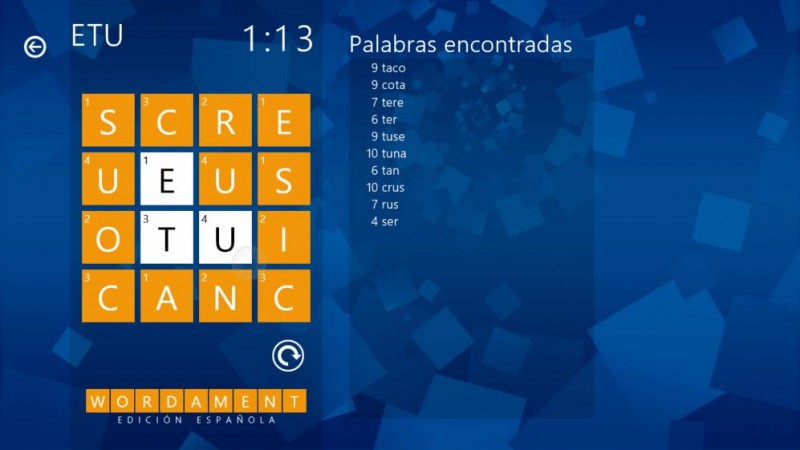 The game's story became dependent Collection Xbox Live thanks to the very good reception given to the public of Windows Phone could not miss the new operating system of Microsoft, becoming only for its existence, one of the best RT Windows games, but is justified.
The dynamics of the game is simple: a kind of puzzle where you have to find words by sliding your finger on it, with the peculiarity that can go either way next to the letter to make words that are accepted in the language in which you are playing, and then be able to compare your scores worldwide, see the most common words among all players, the strangest and, ultimately, a global position of the player. Gratis .
Judge Dredd vs Zombies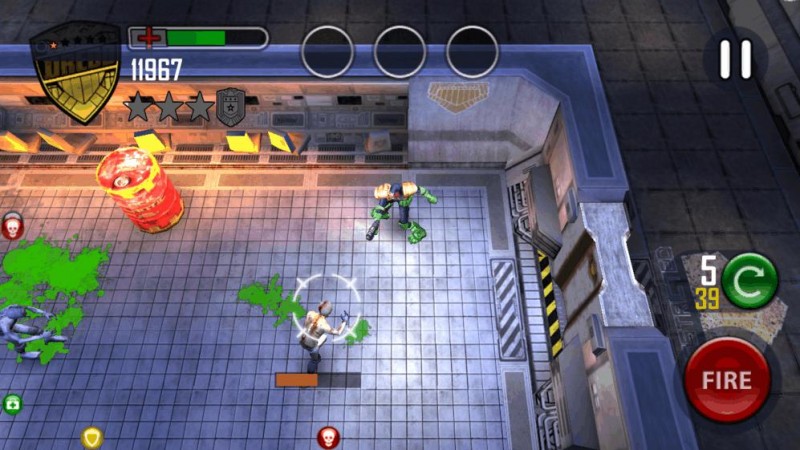 A five star coming to Windows Android RT in the same free to play model. Here we will be a judge of the future with a single mission: to maintain justice in our facilities based shooting with different weapons, explosions and various accompaniments mass we have to use some optional fee but greatly enhance the ease of play and experience.
The dynamics of the game is simple: a third-person shooter with the camera from above where we have to scroll through all the zombies smashing room to see given the weapon's charge time with a stage that can help us fight the undead as explosive barrels and we have to collect tokens to increase our "standard of justice." Free .
Riptide GP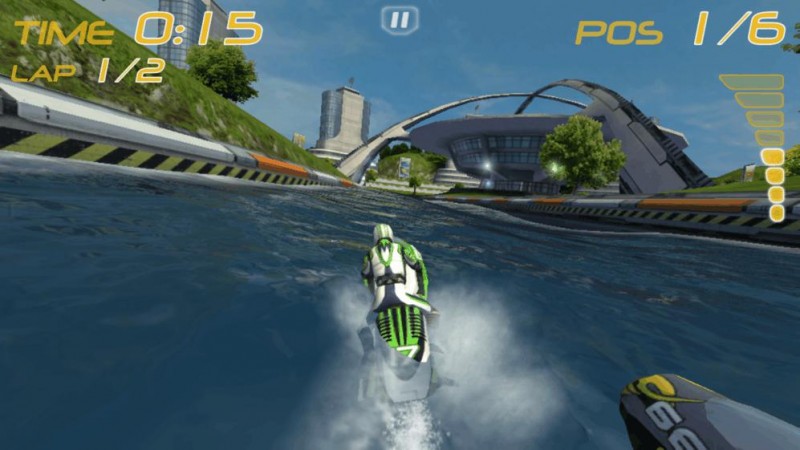 If you liked Hydro Thunder, Riptide GP will give you more excitement with better features. Starting with a very realistic simulation of water had to jet ski racing, but with far fewer participants per race, which makes it a bit boring at first but improves when you buy the game difficulty, much cheaper than Hydro Thunder, half.
A part of a career system known, we will have a way to win points with tricks in the air with big waves or ramps dedicated to it. € 3.99 .
Robotek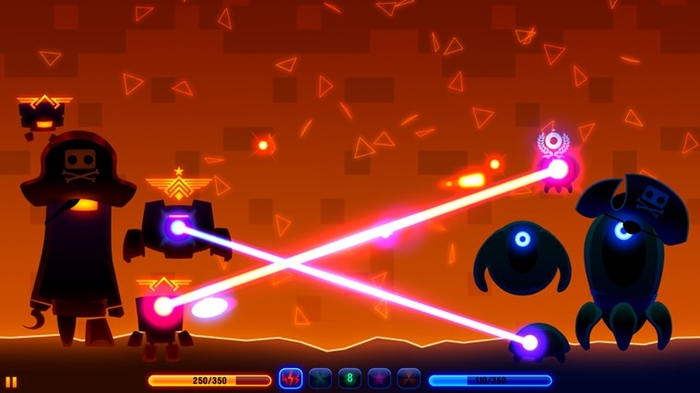 Strategy futuristic robots fighting and colorful is the subject of Robotek. We will beat the opponent's main machine in a duel with a wheel of fortune that mean we can control.
The game is based on a roulette that consists of three parts, each of which will give different benefits, from robots escorts or protection to powerful attacks by combining the three symbols and can end the life of the opponent in two shifts. Gratis .
Soulcraft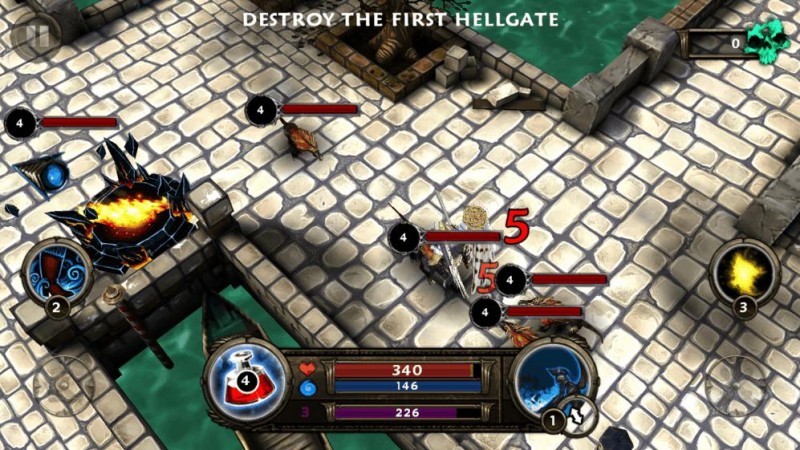 Another model free to play, but this time is a fantastic RPG in which we will have to complete missions that are complicated as the game advances.
In Soulcraft some kind of angel are two possible types of weapon to choose depending on the difficulty of the game we want and our taste, one based at close range with a large area of ​​effect, or a very long range but accurate. The good news is that the initial choice not bind us forever in the future, pudiéndola switch between mission and mission. Gratis .
Robotek Image: Softonic .
Admission Best Windows games RT appears first Celularis .
Technology -
Gadgets
Monday, 14 January 2013 19:00
End the week of CES 2013 and leaves a huge conglomerate of wonderful releases and conferences will not forget those who daily cover, and a new catalog next to the full range of consumer electronic products for the year 2013, full of innovation and technology. Although Sony at CES 2013 is not noted for having the largest presentations, if you had some shots that caught everyone's attention, plus the occasional mishap that the Lord knew Kaz Hirai handle very well, but it is still impossible not remember and smile a little.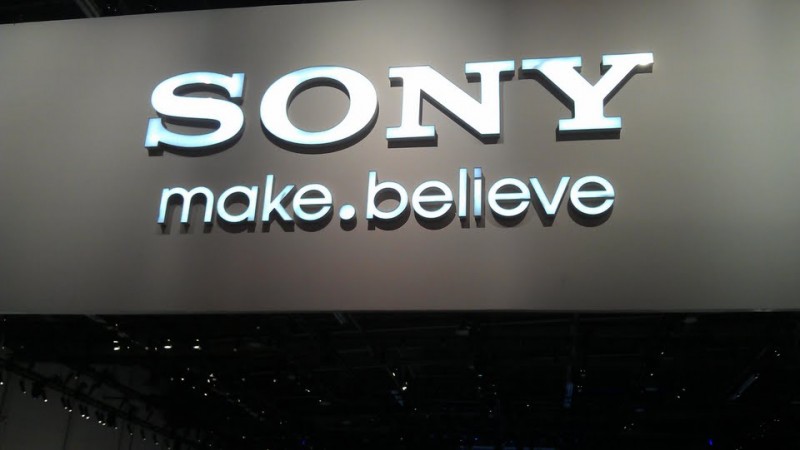 While this Japanese company has a huge catalog with great variety of products to renew (almost level with Samsung ), Sony at CES 2013 is not presented all sorts of products, but each thing that surprised unveiled to the world, especially in the area of mobile phones, where its new terminal star stands out among all the Android catalog and quickly became the favorite object of desire of many, like his predecessor did last year.
New range Cybershot
Although your new smartphone is my favorite personal presentation by Sony, it would be impossible not to mention all the new range of Sony cameras introduced at CES 2013. Especially considering the compact camera market, where the Japanese have excelled in various models to suit all tastes and of course, for all budgets.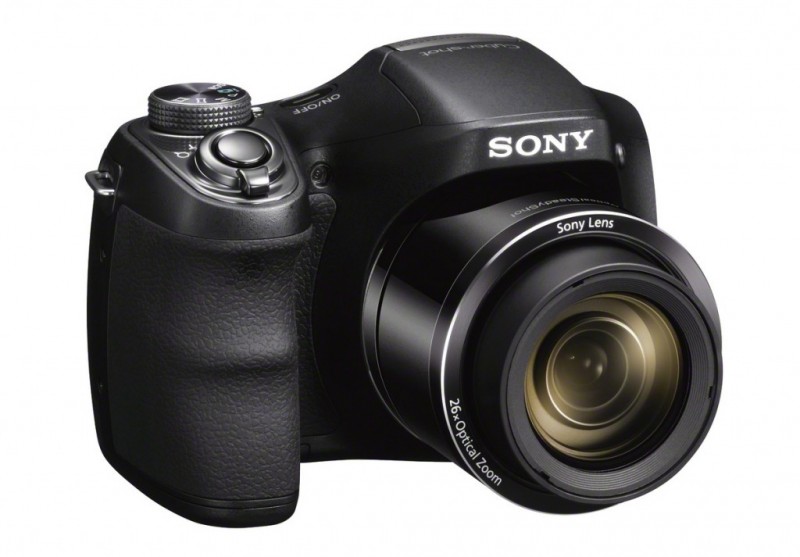 But what really caught my attention were the new technologies introduced in the new Cybershot range of Sony, which accompanies the new WX80, W730, W710, TF1 and of course, the spectacular new Cybershot H200 that we see in the previous image.
This technology includes some wonderful new features like Flash Advance expands the sensitivity of the cameras and extends the effective range of the flash, the new Sweep Panorama feature for taking panoramic photos (although it was present in other models) and of course, my favorite The new feature called Beauty Effect for users to make adjustments in the pictures after taking them, and remove red eye, enhance skin tone or even teeth whitening.
Although the Japanese renewed its range of compact more fans in mind, something that certainly is appreciated, the star of the night was the Cybershot H200 , with its 20.1-megapixel sensor and the ability to zoom in or zoom of 26x seduces those who want to get a good camera but without spending huge amounts of money, as this bridge barely reaches $ 250. A marvel.
Television and entertainment
BRAVIA is one of the most famous lines in the world of television, as its picture quality is simply fascinating. Sony has introduced a new range of TVs, including a spectacular prototype BRAVIA renewing family and demonstrating why CES CES 2013 has been the TVs.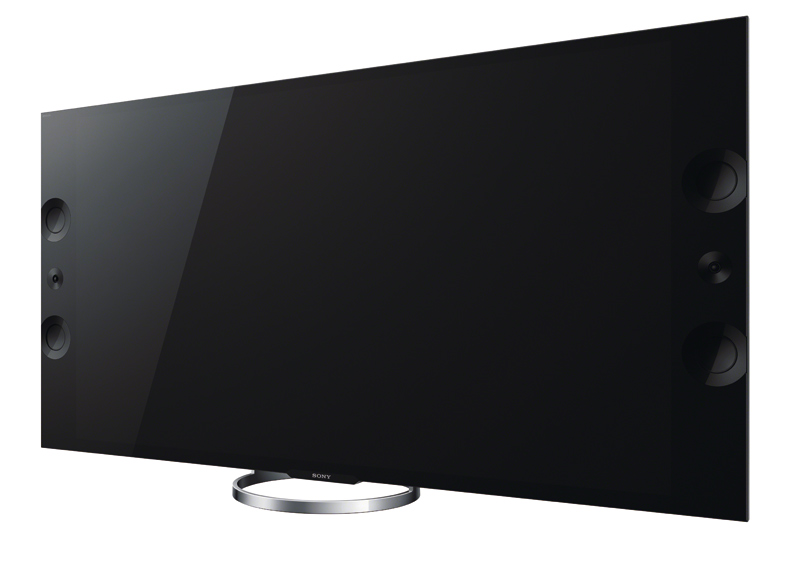 Especially emphasize its new TVs UHDTV with which to compete in this demanding market, as their model X9000A (with panel of 55 or 65 inches diagonal) with a resolution of 3840x2160 pixels, and other curiosities as compatibility with NFC tags house, for different functions, including of course, functions in conjunction with smartphones and tablets Android and iOS.
But if we have such a spectacular resolution and content need to take it, is not it? Because of this the Japanese announced they have a delivery service, 4K video, great news for consumers of these TVs.
Finally, Sony has introduced the first OLED UHDTV the world, with 56-inch screen resolution of 3840x2160 pixels. However, his presentation was most enjoyable and memorable thanks to a Windows blue screen in full demonstration, where Kaz Hirai, president of Sony, did nothing to smile about with the public with a look that said, "These things pass ".
A new Xperia
As I mentioned at the beginning of these lines, my personal favorite was launching the new smartphone pointer of the Japanese house, and so I have left for last as the dish sounds stronger than will see a lot in the coming months in the terminal market Android.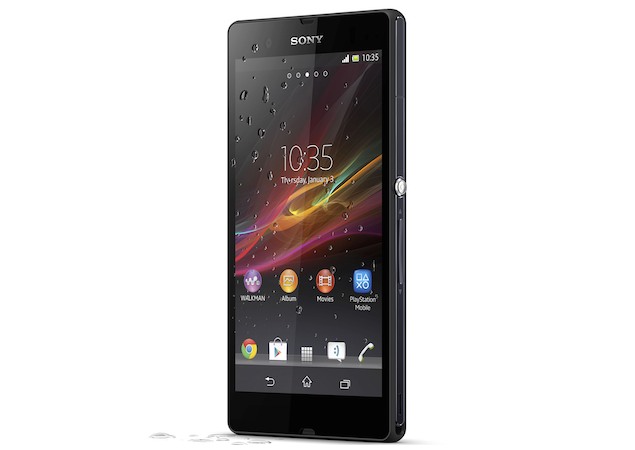 While last year during CES 2012 showed its first terminal under the "Sony" (without "Ericsson"), the Xperia S, this time they surprise us with the exciting new Sony Xperia Z (and Xperia ZL, an identical model in hardware but with some exterior differences), worthy successor to the post of "high-end smartphone Sony", surprises us with his wonderful performance.
This new Xperia has a simply spectacular display, 5-inch and 1080p resolution that achieves a density of 443 ppi, which in itself and leaves us speechless. He wears a heart Qualcomm Snapdragon S4 Pro, 2GB of RAM, a rear camera of 13 MP Exmor RS as only Sony can do, including noise reduction and able to record in HDT, plus all additional must necessarily carry a range high with Android 4.2 Jelly Bean (such as NFC, Bluetooth 4.0, LTE, etc.).
The Z Xperia, Xperia unlike ZL, also features IP55 and IP57 certifications which provide it with resistance to water and dust, so that not only is a powerful mobile but also very secure, which I appreciate. Although the two terminals will be marketed the same Q1 2013, we expect even know their prices.
Besides all these launches also showed new BluRay players and a new Walkman device that catches my attention because it has water resistance and is simply taken as a headset, making it ideal for athletes. As I stated in the beginning, the Sony catalog presentations at CES 2013 was not the largest, but certainly every one of his pitches stressed about something, and that's good news for the company.
Admission All new Sony at CES 2013 appears first on Gizmodo .
Technology -
Gadgets
Monday, 14 January 2013 18:00
In Heilongjiang, a province in northern China, there is a rare resturante where customers will be served exclusively by robots. The company in charge of realizing this restaurant with robots, Harbin Haoai, has invested $ 800,000 cercca of this curious project that removes After jobs to people.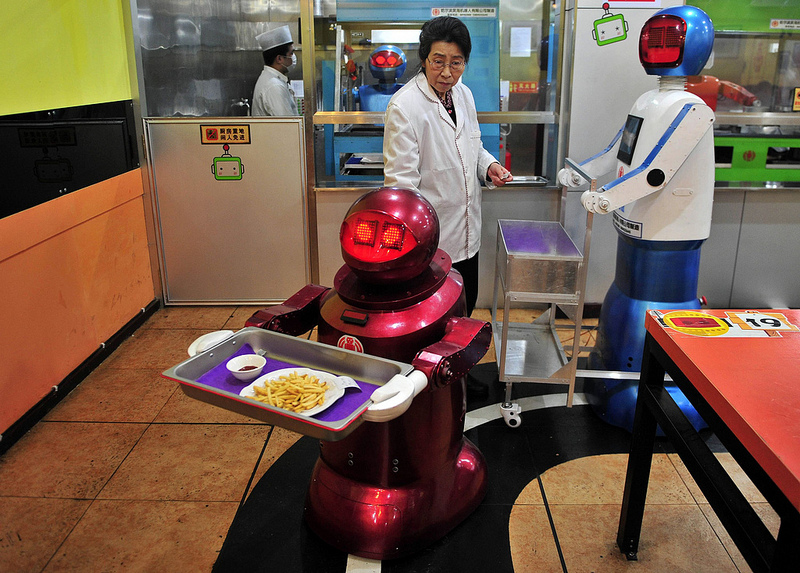 When customers enter the restaurant are greeted with a welcome sentence for one of the 20 robots available that leads them to their corresponding table, hands the letter over 30 dishes and notes to take your order directly through the soil tracks robots in charge of the kitchen, which are scheduled to add the right amount of salt and oil to dishes while controlling the temperature at which food fry.
The team of robots that make this curious restaurant have the intelligence of a child of 3 or 4 years, have more than 10 types of facial expressions, are capable of running non-stop for five hours once loaded and controlled by specialized staff from a room off the premises.
Hasheng Liu, CEO of Harbin Haoai, has told the media that came to the restaurant:
Robots are very common in many facets of our lives in the coming decades. In every house there will be a robot to cook food, help the elderly, do general cleaning of our rooms or play the role of bodyguard.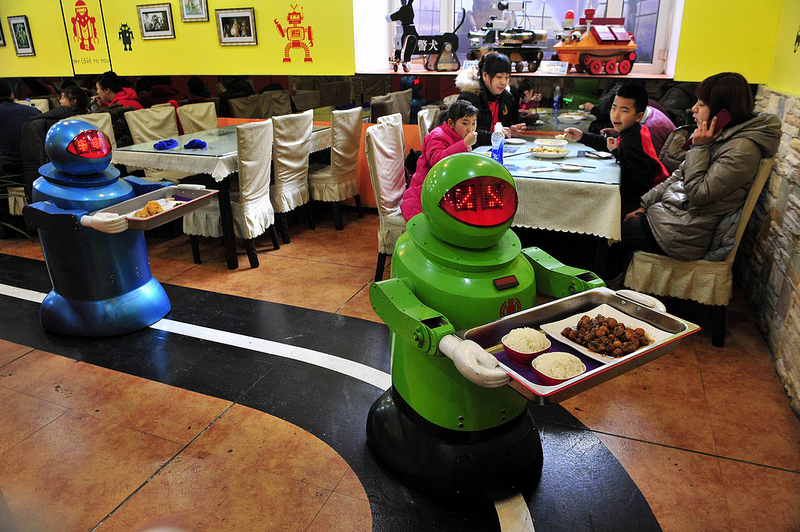 Despite the large investment made ​​in these humanoids that are about 1.50 meters, this restaurant dinners with robots have values ​​less than $ 10, something similar to the rest of the competition, making it virtually impossible to recover the medium-term investment, but owners say their main objective was to advertise the company that created the robots, so that other restaurants can continue their same pattern.
Input Chinese restaurant where customers are served by robots appear first Gizmodo .
<<

Start

<

Prev

1

2 3 4 5 6 7 8 9 10 Next > End >>


Page 1 of 1403