Music
Entertainment -
Music
Tuesday, 15 January 2013 02:01
Girls Tegan and Sara are getting ready to publish her ​​seventh studio album, Heartthrob, which means a major swerve in his musical style. Abandoning the guitars for synthesizers, Canadian sisters edited this new board in late January, but fortunately we can hear the third advancement. Through an exclusive with the magazine Glamour , Tegan and Sara premiered "I Was a Fool", which again surprised by their colors pop but not for anything like that leaves the sisters were able to cultivate in all this time. What about the rest of the album? Only time will tell.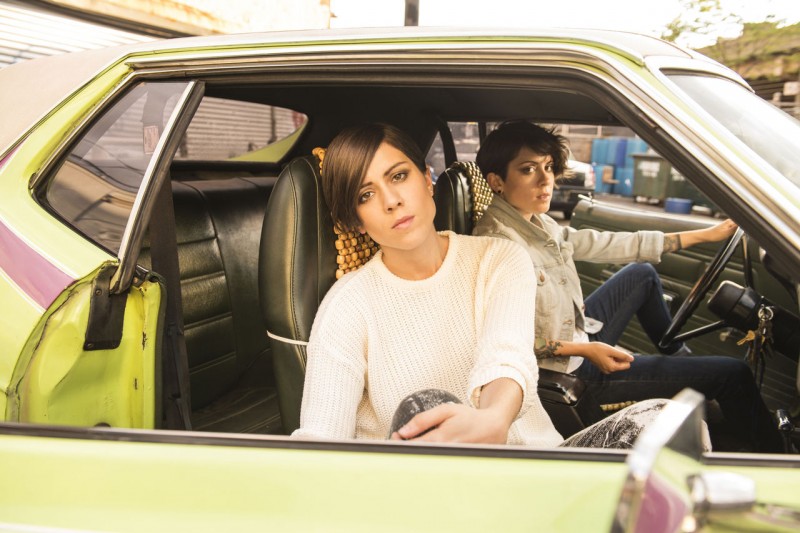 In "I Was a Fool", we meet again with synthesizers as protagonists, starting slowly with an arpeggio digitized and delay. Do not miss anything before hearing epic choruses and could not be otherwise, a good vibe where we have more ochentosa Cindy Lauper echoes that of the "old" music of these girls. Glamour also published an interview where Tegan Quin explains the meaning behind the song, and the sound that managed to get.
Heartthrob be released next January 29th through Warner Music. There will come a week later to European countries, during the first days of February. To record, Tegan and Sara worked with several producers, including Greg Kurstin highlights and Mike Elizondo. As we said, prioritized other sound, depriving them of the areas were more comfortable-a powerful and sentimental indie-guitar and synthesizers gancheros chose, as we can see in the first single "Closer", which until now has video .
In an interview with Glamour, the sisters revealed that Canadians were listening to everything from Britney Spears to Alicia Keys. They also revealed what's behind this sudden change in the direction of sound. In the words of Tegan,
Sara and I started playing in 1995 when we were still in high school, and now we have 32. Our sound evolved from something acoustic, organic, keyboards and that sort of thing you hear on the radio, but pop music we grew up with, from Cindy Lauper to The Police. These disks were expensive and exciting.
Since we are on Cindy Lauper, last month the twins did a cover of "Time After Time" for a special session that is priceless. He also came up with a great cover of "Fool to Cry" by The Rolling Stones, which is included in the soundtrack of the second season of Girls. It's something that keep us entertained while we wait for the release of this new album.
Admission Tegan and Sara premiered "I Was a Fool", a new breakthrough appears first in Cuchara Sonica .
Entertainment -
Music
Tuesday, 15 January 2013 00:59
We may not have talked much about the guys Foxygen. But we are attentive to the news of the band because it's a group that we are very interested, and not just us, the NME named them as one of the bands that you have to be careful this year -. Fortunately, we did not wait long to try a new sample of their work. Now available in streaming through Pitchfork 's new album this duo from Los Angeles, called We Are the 21st Century Ambassadors of Peace and Magic.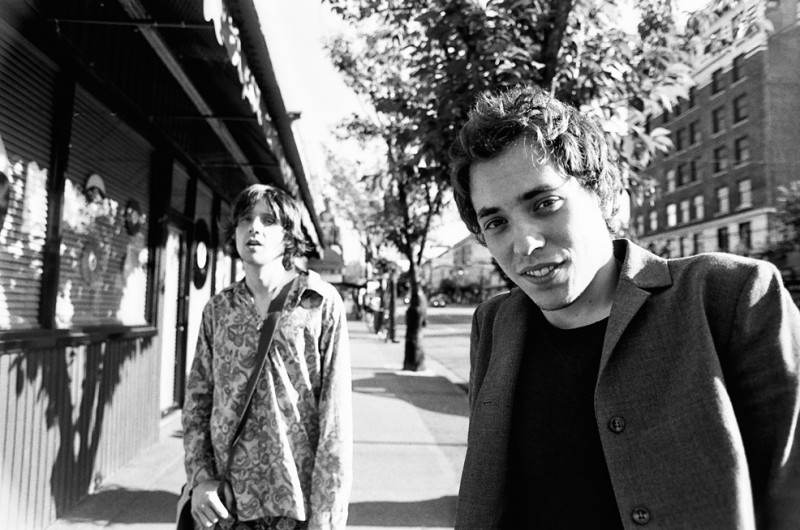 With influences ranging from the psychedelic bands of the '60s and the avant-garde, Foxygen was formed in 2005, while its two members, Jonathan Rado and Sam France, were two high school kids "obsessed" with Brian Jonestown Massacre. Between 2007 and 2011, they released their first EPs, to be discovered by producer Richard Swift. With this luxury collaborator, recorded a new EP they released last year, and earned them a lot of buzz around music. Take the Kids Off Broadway were allowed to sign with Jagjaguwar, the same label that Bon Iver and Sharon Van Etten, among others, who are editing this first full-length Foxygen.
This time, the group reunites with Swift, who, in case you did not know, is a popular American singer who is also engaged in the production (worked with The Mynabirds for his spectacular 2010 disc, and Laetitia Sadier on The Trip). We Are the 21st Century Ambassadors of Peace & Magic is a collection of nine songs that strengthens the band's style, a modernized psychedelia and refreshing.
In October last year we heard the first single from the group, called "Shuggie" which served as an excellent calling card for the band. We're really putting a lot of chips on the board by Foxygen, and so we could listen in streaming, with only one listening and we're pretty hooked. We will have to pay close attention to this group, and hope that you take a tour around the world - yes yes, including Latin America.
Reminder that you can listen We Are the 21st Century Ambassadors of Peace and Magic at Pitchfork , but not to lose the opportunity, here it is one of his songs, "Shuggie".
The entry in the new album streaming Foxygen appears first in Cuchara Sonica .
Entertainment -
Music
Tuesday, 15 January 2013 00:01
In case you live in a container in the middle of the ocean, Girls is one of the most successful shows that are in the grid of HBO in the U.S.. Lena Dunham, its creator and actress, also has become a rather controversial, but beyond that, in last night also took home two Golden Globes for his original series. Perhaps to celebrate, Santigold today presented the video of the same name "Girls" , which appears on the soundtrack of the series in which several artists.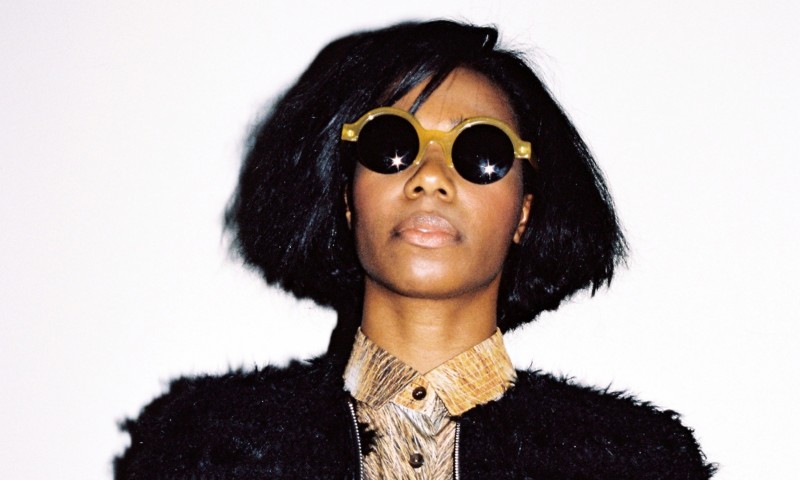 In the video of the song, which is quite catchy and advisable, shows us an important variety of women and girls dancing in the city of New York, which, in case you do not know, is the main setting for the series. This is not the first time that Santigold working on a soundtrack: also participated, along with Kasabian and Two Door Cinema Club, on the soundtrack of the video game FIFA 2013.
The singer, also known as Santi White, recently released Master of my Makebelieve, where he collaborated with artists like Diplo and Karen O. In that sense, the collaboration between the Yeah Yeah Yeahs singer-who, incidentally, have just announced a new hard-and Santigold is one of the highlights of the album, a collection of forty minutes of pop feral and delicious. Needless to say that we highly recommend.
"Go" is the name of the song he did with Karen O, who was one of the first developments of its disk. Samples tribal and punk force, so we describe it at the time.
But back to the soundtrack of Girls. Santigold is not the only one involved, and the truth that the list of issues is the wet dream of any indie. Some songs are unreleased, some interesting covers. For example, we find "Dancing On My Own" by Robyn, "Montezuma" by Fleet Foxes, "White Nights" by Oh Land, and "Love Is Won" by Lia Ices. All these songs are part of a collection of 14 songs in its standard version, and 18 in the deluxe version. In both cases it will be released through Fueled by Ramen .
Some artists also recorded original songs for the soundtrack of Girl. The cases of Tegan and Sara with a cover of The Rolling Stones, "Fool To Cry", fun. With "Sight of the Sun", Grouplove with "Everyone's Gonna Get High", Michael Penn with "On Your Way". For Tegan and Sara, your song will be available only through the deluxe edition.
Admission Santigold presents the video for "Girls" appears first in Cuchara Sonica .
Entertainment -
Music
Monday, 14 January 2013 23:00
The project How to Destroy Angels was ideadeo in 2010 by Trent Reznor and his wife Mariqueen Maandig and Atticus Ross-British Rob Sheridan joined later. Taking advantage of the break in his band Nine Inch Nails, has taken time to collaborate with the likes of Queens of the Stone Age and move forward with a group with a mysterious musical concept and immersed in electronic music. In addition, to date we have their debut album Welcome Oblivion, to be released on March 5. It will be the first time that we hear them in a long format after releasing only two EPs. Until his premiere album, we are leaving brushstrokes as their new music video: "The Loop Closes".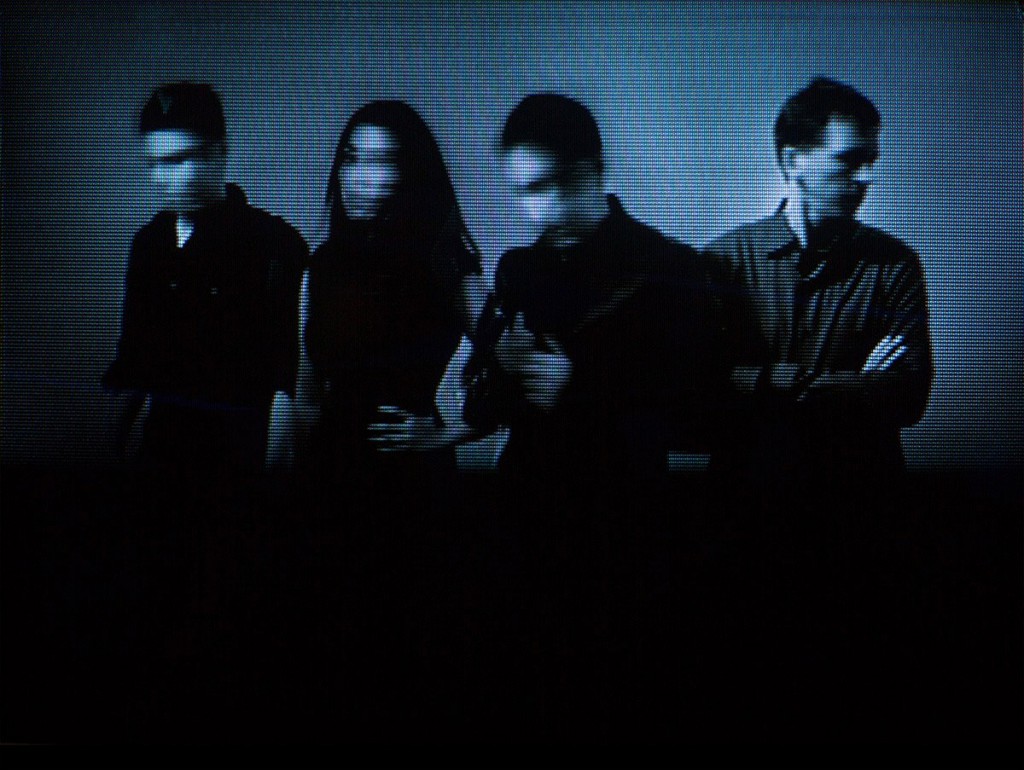 "Closes The Loop" is a song that Trent Reznor and included on their EP "An Omen", released on 13 December. This advance was part of a contract signed with their current label Columbia Records, they agreed to publish an EP and album announced to be released in the month of March. The same day we know the date for the album How to Destroy Angels, teach us his second video clip, in answering the question: "What would be enclosed in a TV?" A very conceptual video recorded on VHS quality.
How to destroy angels_ "The loop closes" from How To Destroy Angels on Vimeo .
"Closes The Loop" is a good example of the commitment of How to Destroy Angels to explore in an experimental sound and gloomy, with a multitude of shades and sounds, as in this case the distortions of television. The video at this time, has been run by the same group components.
On a possible return of Nine Inch Nails still no news, but if it is confirmed that in 2014 will get a greatest hits of NIN's hand Interscope Records and will include two new songs.
Admission Second Clip and date for the album How to Destroy Angels appears first in Cuchara Sonica .
<<

Start

<

Prev

1

2 3 4 5 6 7 8 9 10 Next > End >>


Page 1 of 1928