| | | |
| --- | --- | --- |
| | | |
Technology -
Video Games
Thursday, 20 December 2012 11:30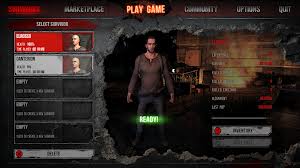 On Monday December 17 hit stores the video game 'The War Z', an MMO in the survival horror genre for the PC developed by Interactive Hammerpoint full of zombies to contend with.
The story of 'The War Z' puts us in a post apocalyptic world, five years after a viral outbreak that left nearly 95% of humanity rather than destroyed. Thus, communities and cities zombies will occupy human survivors are forced to survive at any cost and at any price, to fight with us.
The character generation system is fast, but not very customizable. There are only three basic models and a few clothes and faces to select. Beyond this, the most important thing is to customize the inventory of objects with which we begin our adventures, buying supplies, weapons and tools in the game shop.
It noted that 'The War Z' has two game modes and difficulties: Normal, where users revived after a short time after being shot, and 'Hardcore', in which death is permanent. Moreover, the extension of maps ranging from 200 to 400 square kilometers, which is no small thing.
Regarding the gameplay, not much to say. We can walk, crouch and lie down. Furthermore, we can move a melee weapon, such as bats, hammers or a flashlight, or shoot a gun. We can also jump, can sprint and crouch gait.