Strange Inventions
Culture & Science -
Strange Inventions
Tuesday, 15 January 2013 05:01
The radio ZoneGuard could be your best ally in the coming catastrophe of nature, thanks to an innovative design and practical that we can be helpful to look after us and our closest in case of an extreme weather situation.

The ZoneGuard developed by Eton company specializes in just this kind of equipment, is an intelligent device that discovered the need arises due to severe weather that struck the United States, as was the case of Hurricane Sandy .
Presented recently at the last Consumer Electronics Show in Las Vegas, the ZoneGuard could define a "weather radio", which comes equipped with such a device and technology that could alert you if a climate disaster is about to come to your city. Connected by band AM or FM NOAA's network monitoring and alerts for climate change, radio ZoneGuard can receive information and replicate up to 25 locations close to that network with other radios and activating a LED indicator lights, in case there any weather alarm in one of these frequencies.
The device was developed in partnership with the American Red Cross, so that a portion of the profits generated by the sale of this gadget will go directly to support the programs managed by the Red Cross in the north country.
The cost of ZonGuard is 40-80 dollars, depending on which of the two models you choose, if the basic standard or plus, thanks to its compact size can find a place in any home in a risk area without taking up much space , is powered by AAA batteries when there is no power available, otherwise you can connect to the stream without problems.
The 2013 CES was infested with a lot of devices and objects of desire which mostly use could be considered almost playful or even banal, but there were minor exceptions like ZoneGuard pleasant, whose design does not incorporate the latest technology, not even touch screen, but the value of use is remarkable.

Photos: Inhabitat
Admission ZoneGuard, monitor weather radio first appears Monkeyzen .
Culture & Science -
Strange Inventions
Tuesday, 15 January 2013 02:08
The Polaroid iM1836 is called to become a collection chamber, represents the first of its kind technology fusing a smartphone with the convenience and quality of an actual camera. What makes it special and not just a camera more is that it has a system of interchangeable lenses, so that images are captured with clarity and definition unique.
Announced recently at the Consumer Electronics Show 2013, with a cost of $ 400 ** and an optical zoom lens 10-30 mm, this baby is compatible with the full range of optical lenses Polaroid with its adapter, if little can also boast a 18-megapixel sensor resolute, capable of recording HD video at 1080p, a touch screen captiva three inches, and connectivity to share pictures via Wi-Fi and Bluetooth.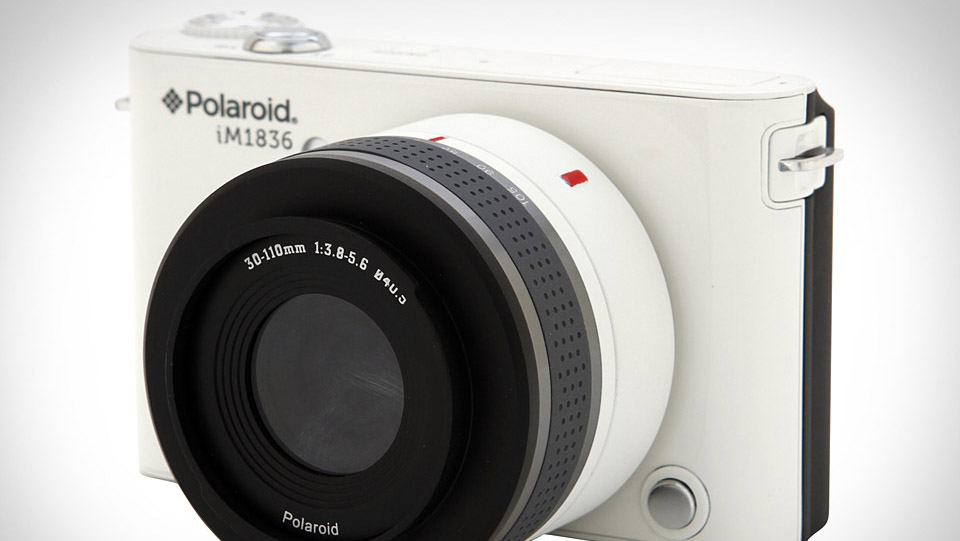 However, the most impressive thing is that all this beauty is supported by a powerful operating system Android 4.1 Jelly Bean, perhaps the most beautiful and stable version of the software, not to mention his great button to share everything you grasp through your social networks with the touch and go, the options offered are basic and essential: Facebook, Twitter, YouTube, Flickr and Vimeo, thanks to its connectivity can show your friends in real time catches everything.
A new stage in the future of photography sit here with this camera, a combination of factors, powerful lenses, digital resolution, operating system platform and its ability to connect this device put in the prelude to the launch of the Android first DSLR camera, and not the very idea that it might exist is very exciting.
Although the price of Polaroid iM1836 and was revealed at the event, the product is not yet on sale, targeting commercial launch in the second half of 2013, fortune and friends waiting save this brand we offer the opportunity to subscribe to your mailing list to be the first to know when it's released.
Photo: Uncrate
Admission iM1836 Polaroid, camera and plenty of power with Android appears first in Monkeyzen .
Culture & Science -
Strange Inventions
Tuesday, 15 January 2013 00:48
Pinterest, the social network that captured the attention of the users during 2012 , no longer a simple system to share fun photos, apparel and wish lists to become a tool of psychological therapy.
According to PSFK , a group of therapists will find many possibilities in the treatment of their patients. The therapy is also installed in the digital age. This is supplemented with photos the inability of some of them to communicate.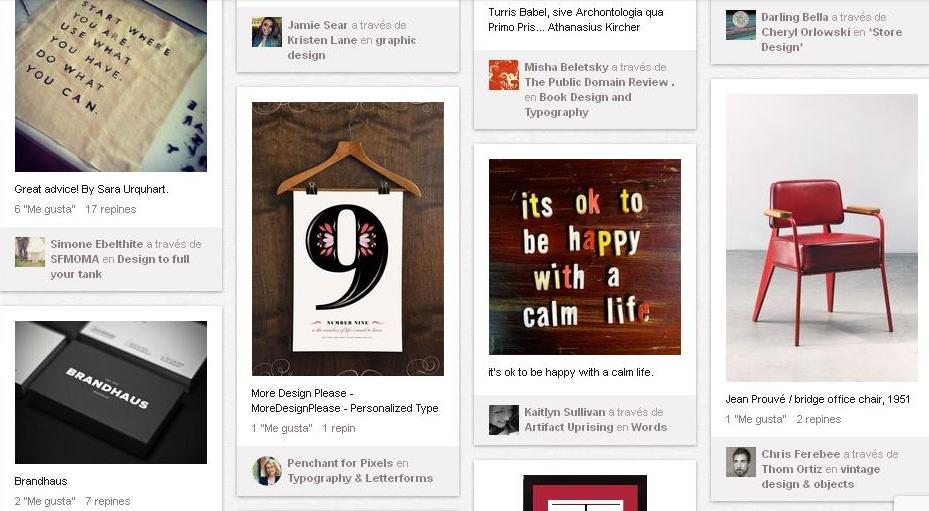 If you ask me, I would never have thought of using Pinterest as a method to improve mental health. On the contrary, I think a social network as addictive as collector and sometimes unattainable, but I can not associate it with some form of frustration.
However, while a platform Pinterest is generally known for his pictures of clothing, food, accessories and design objects, different planks that make up could have "a deeper sense in the context of a therapy session." Or at least that some psychiatrists say.
Crystal Rice, couples therapy specialist in Maryland, is based on the images shared on Pinterest their patients to try to understand their emotional state. The appointment once a week and, between sessions, is charged with spying boards, of which extracts tracks that considered useful.
According to Ryce, patients are not always able to verbally express their moods, and images on Pinterest compensate the lack of his speech. The therapist explains that shared images provide an alternative and intuitive to detect certain emotions. It's like putting a child in kindergarten to draw their family, put thread to get stranded.
The system and format Pinterest, being so simple, easy to paticipación of patients and act as a kind of portrait, an ideal tool to complement the first sessions of therapy.
Will this new therapist asks his patients to open a Pinterest account whenever they come to her? How accurate is the diagnosis from a lot of images that have more to do with a kind of personal aesthetic?
Moreover, many users have expressed that they create boards on Pinterest is a relaxing activity and, in that sense, therapeutic. What do you think? Visual Introspection last minute, now is.
Admission Pinterest helps improve mental health first appears Monkeyzen .
Culture & Science -
Strange Inventions
Monday, 14 January 2013 22:24
The ceremony of the 2013 Golden Globes took place last night after a red carpet when we witness a parade of vestidazos, simple dresses and vestiduchos, great successes and disasters also offensive to the eye. We saw strong colors, prints and a role unlikely unexplained red. Then, the best and worst dressed of the gala 70th Golden Globes.
Best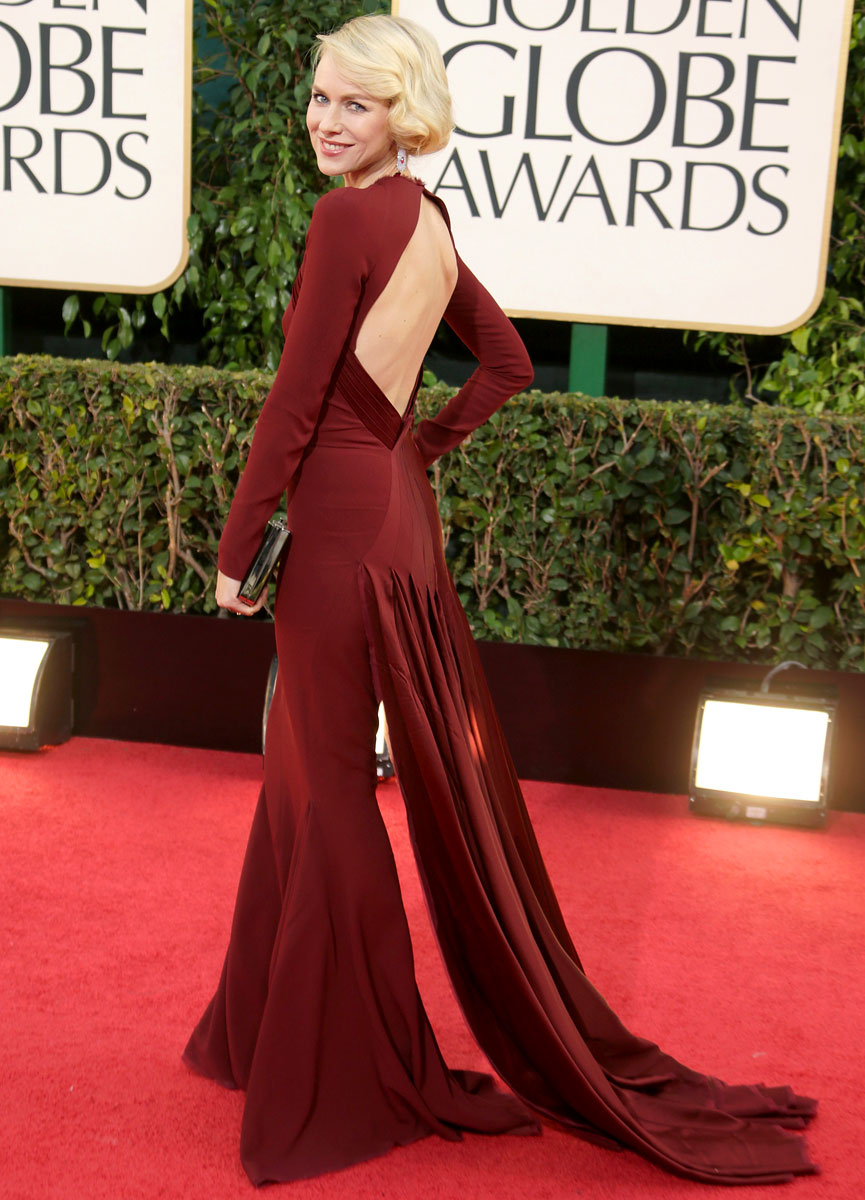 Naomi Watts. A burnt red dress by Zac Posen, very seasonal. Very accurate details of the cauda.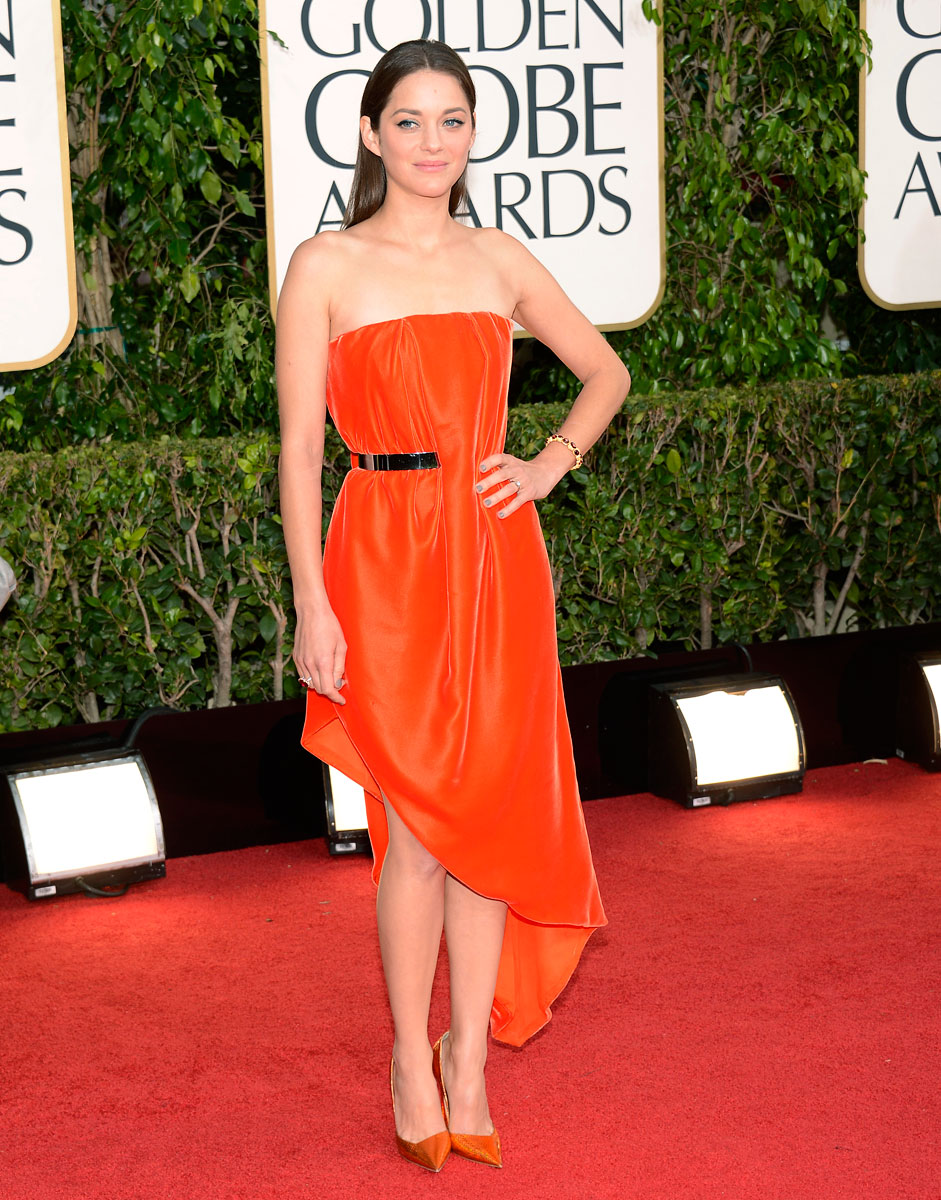 Marion Cotillard. It was at Dior, with a silver belt that is half covered, and some stilettos discreet jewelry to match the dress. Some people thought his look was inadequate for the gala. I find it perfect.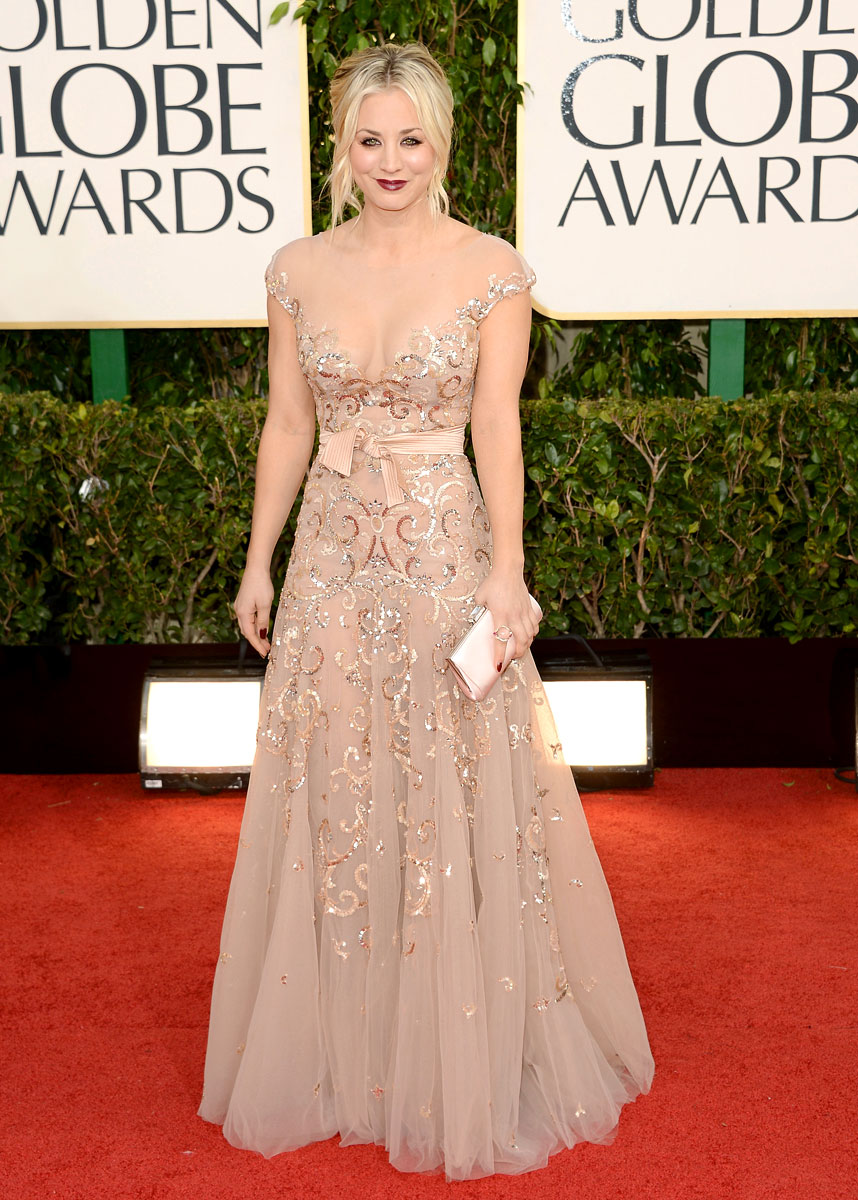 Kaley Cuoco. A dress of tulle Zuhair Murad. Notched, in nude, very cute.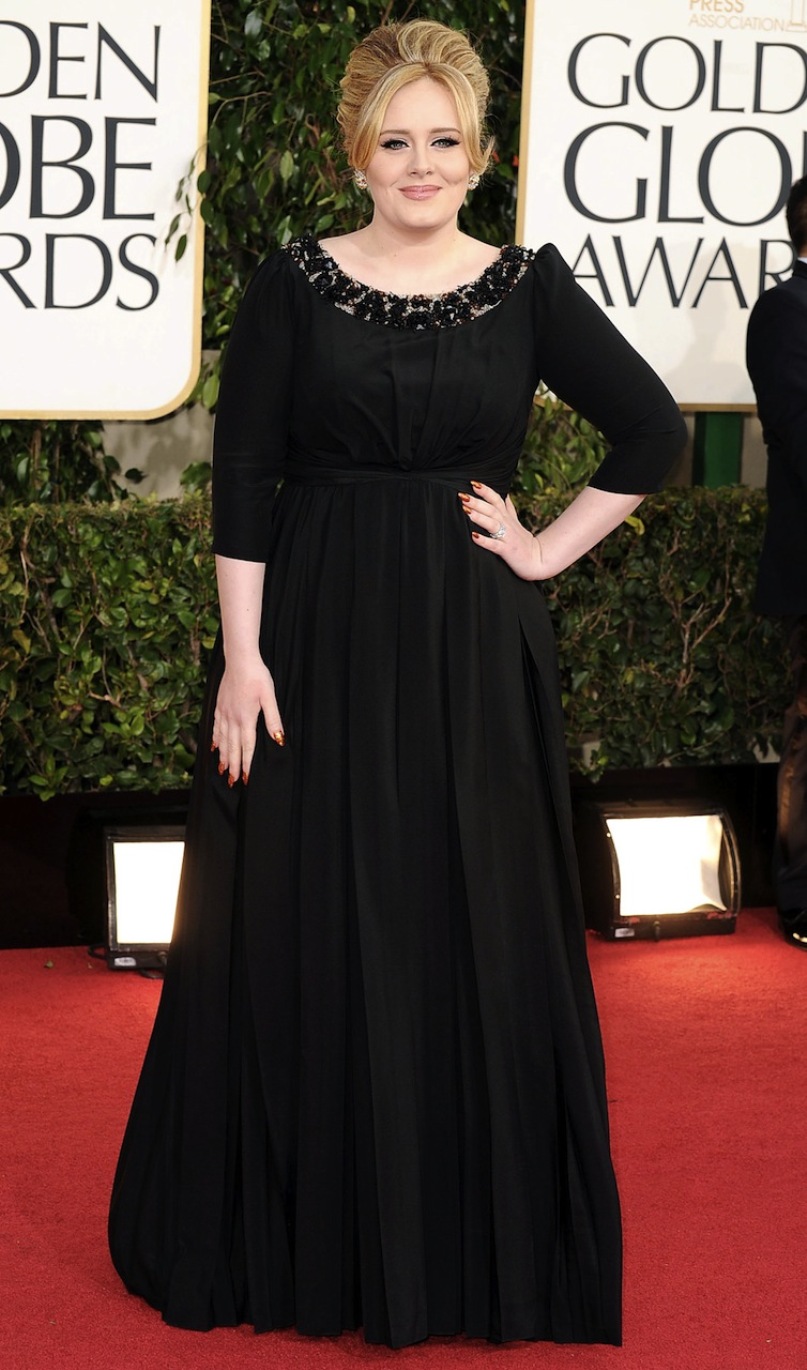 Adele. Bonita.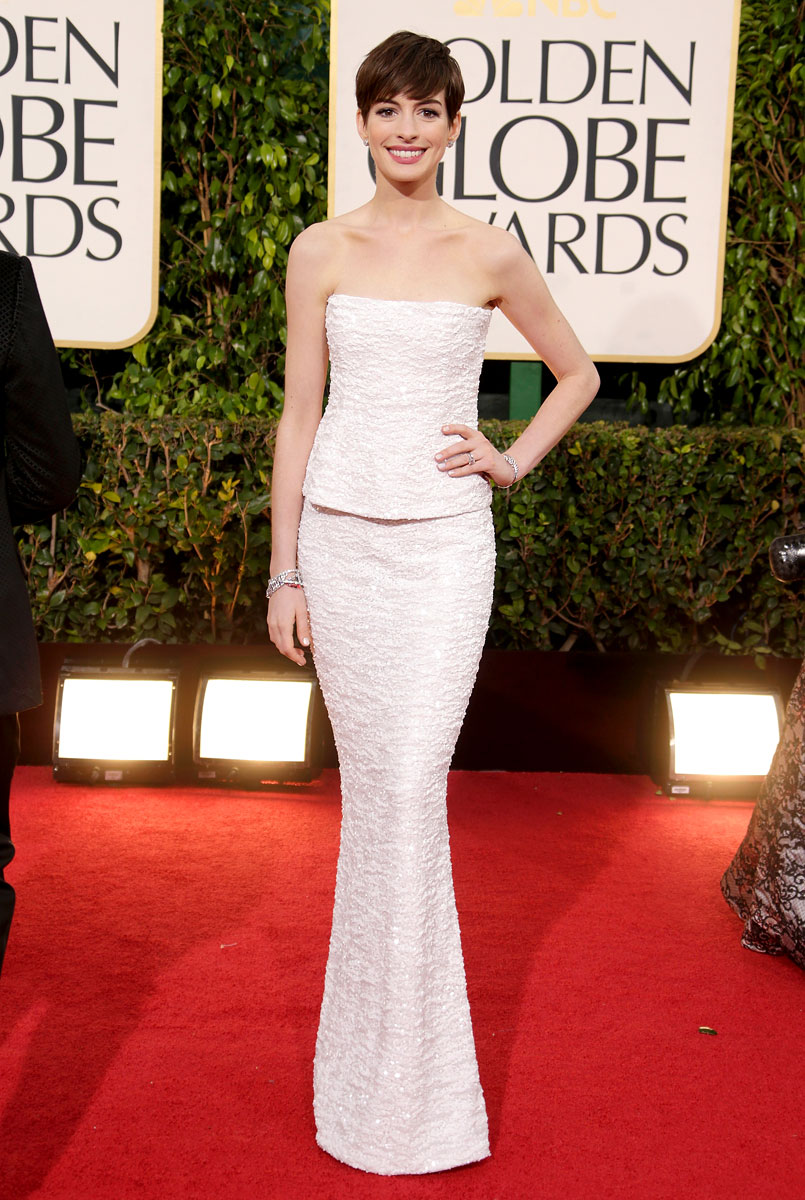 Anne Hathaway. My favorite moment in Chanel attended, basic white. It might seem a very conservative look, but the hair cut is a balancing agent.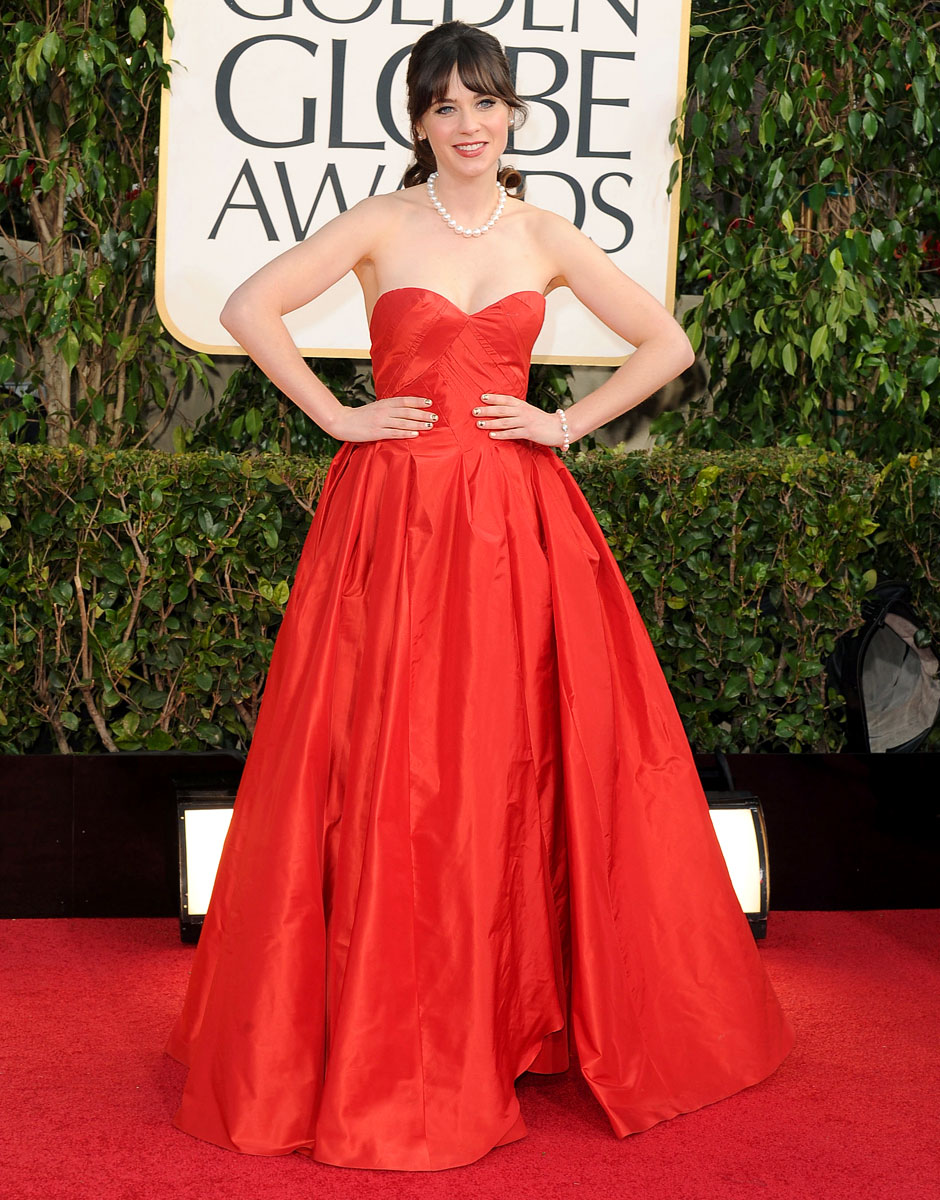 Zoey Deschanel. Well for the dress, hairstyle and handbag. And especially pearls.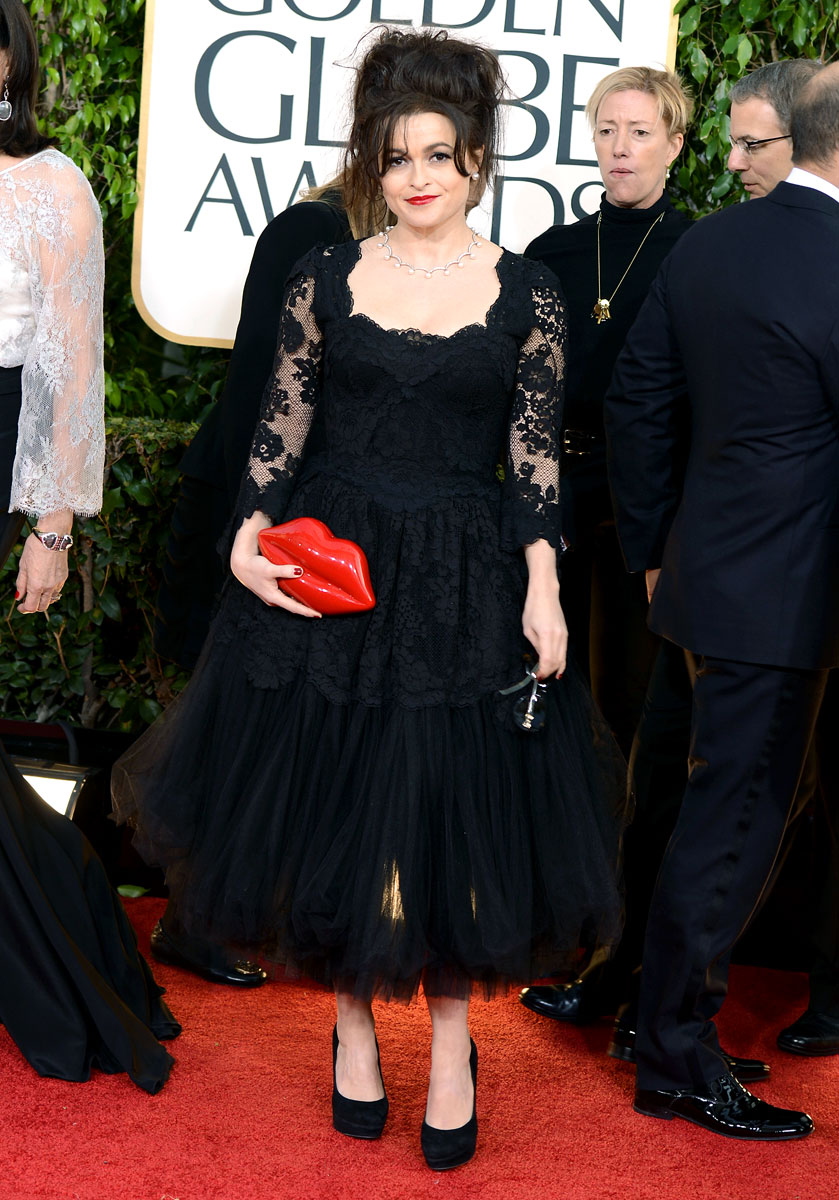 Helena Bonham Carter. Loca, with disheveled hair and a lovely bag.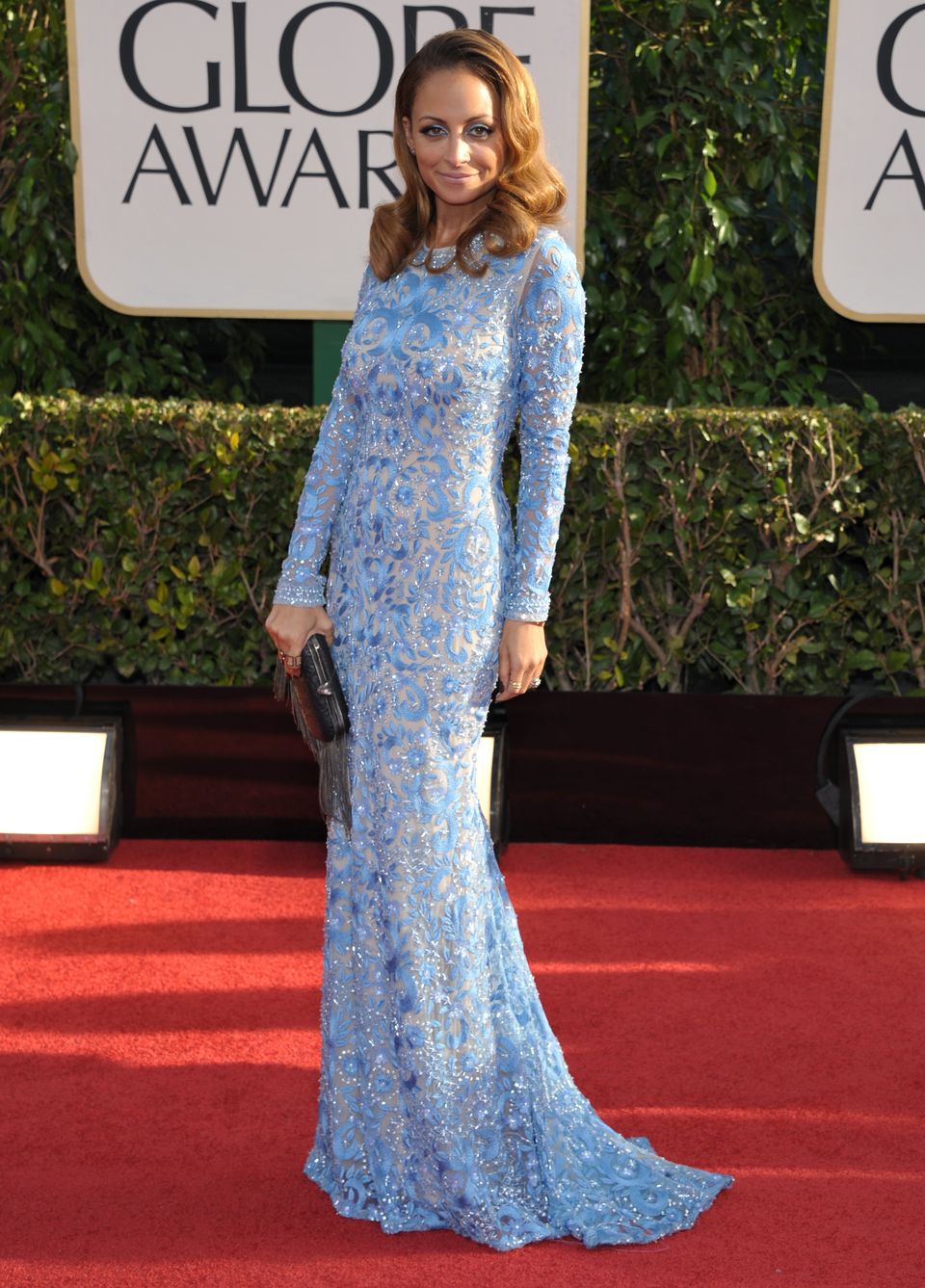 Nicole Richie. Very blue and without cleavage. Elegant.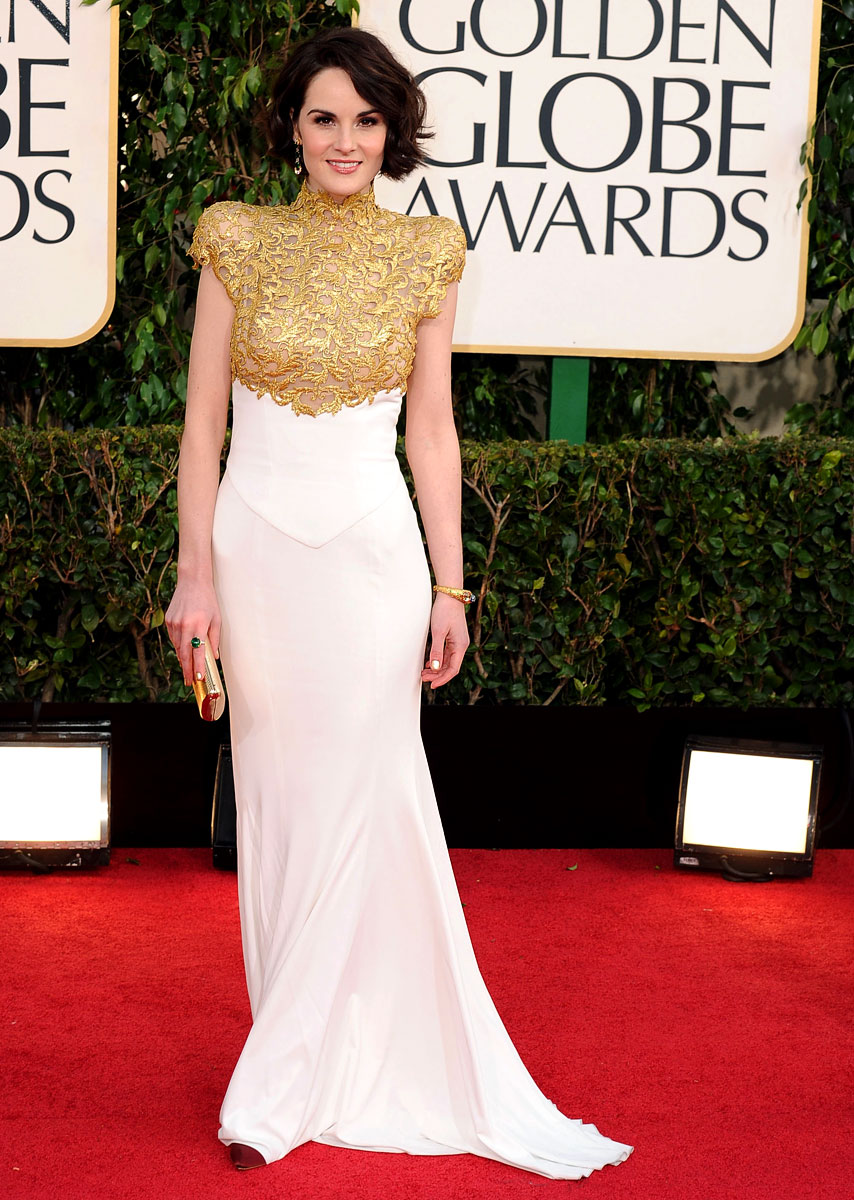 Michelle Dockery. She do not like her face bothers me and I cloying, but I recognize that chose well the dress and hairstyle.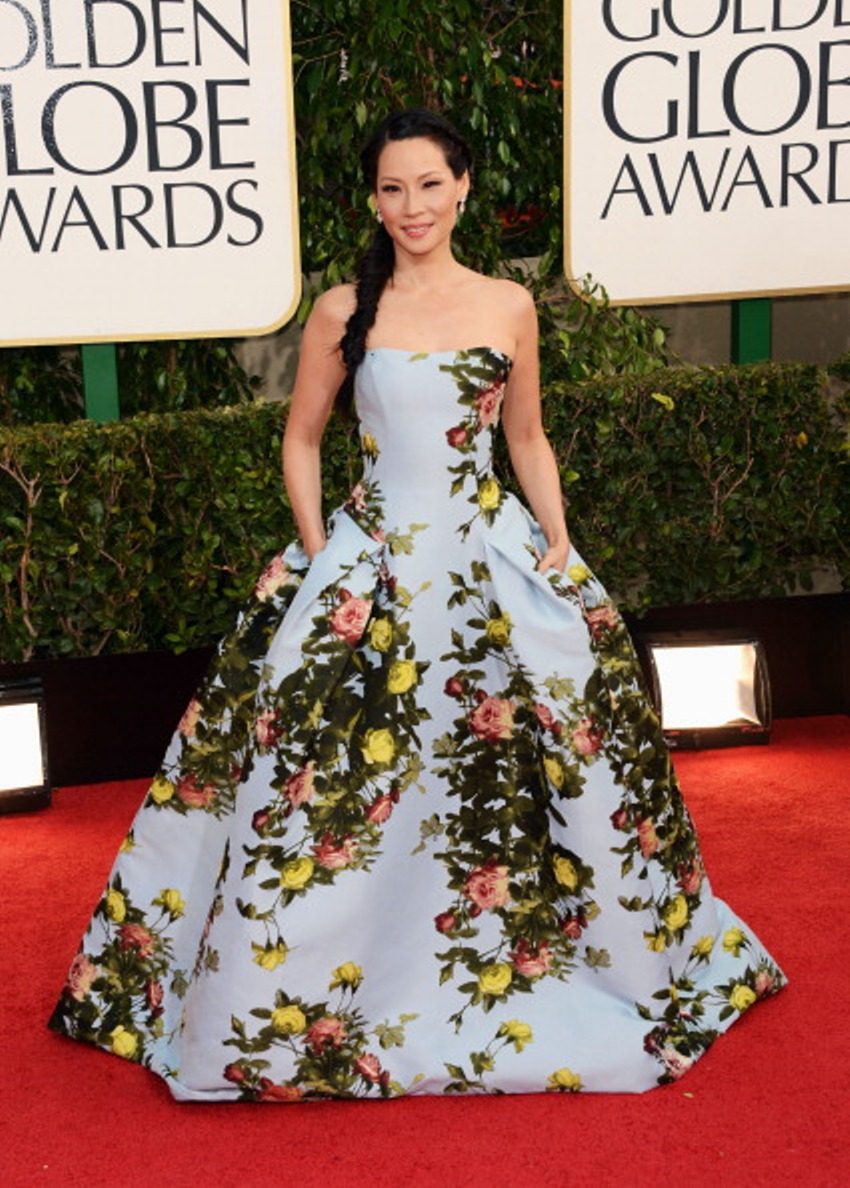 Lucy Liu. She dressed Scarlett O'Hara (with a Carolina Herrera gown) and made a perfect hairstyle. Instead of bright flowers and lace.
Worst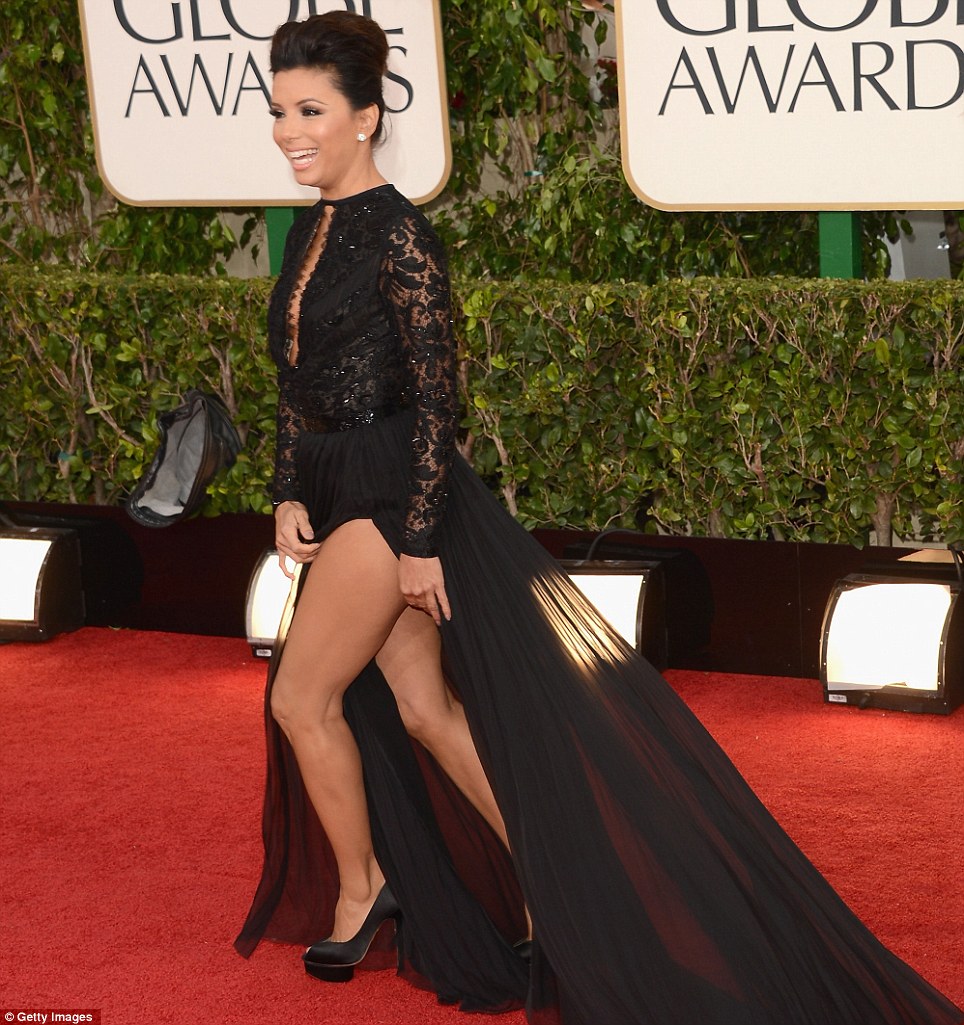 Eva Longoria. Someone explain to this lady that her body is tiny, her face is great in that dress and Emilio Pucci everything out of proportion. And someone scold Emilio Pucci design.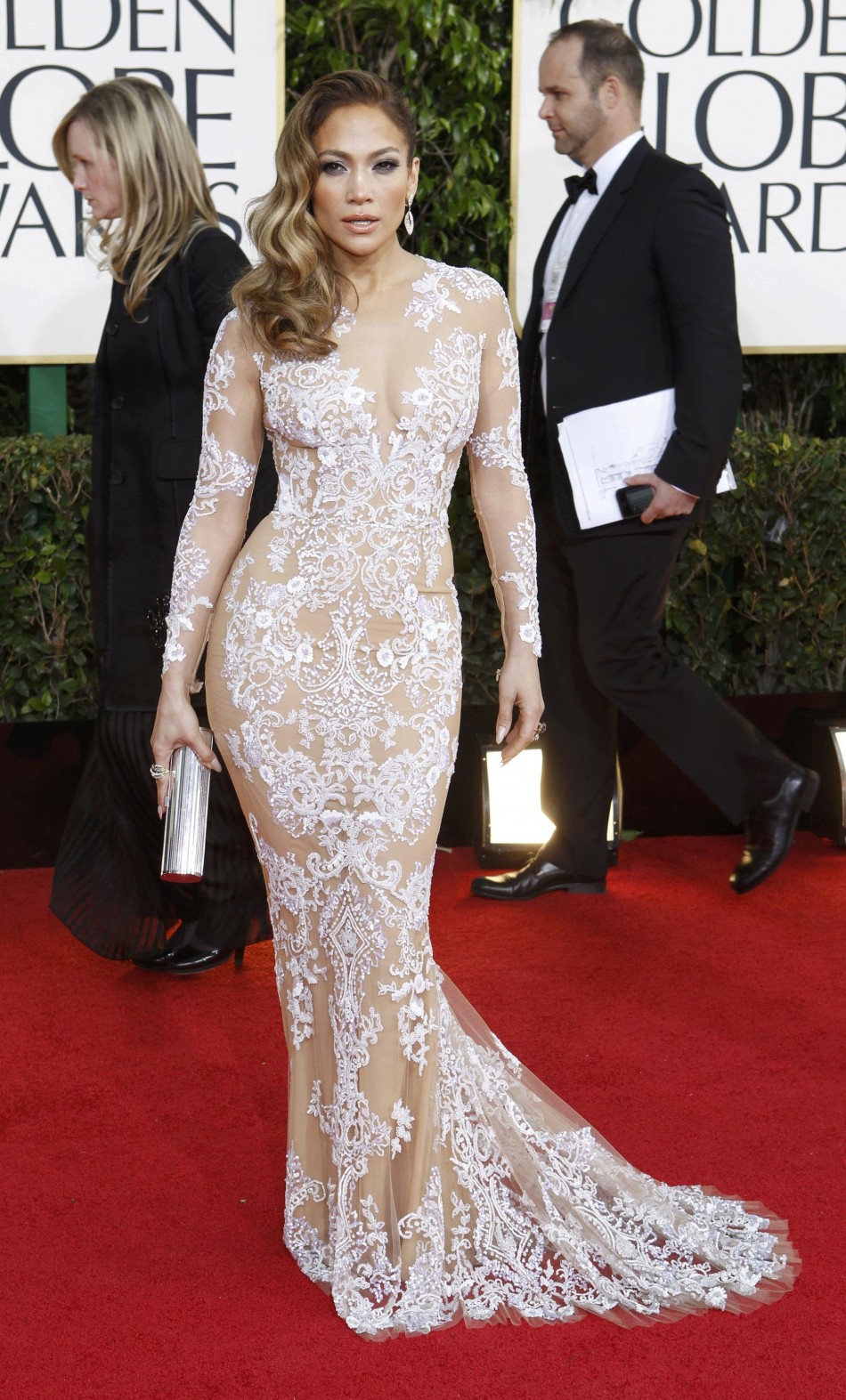 Jennifer Lopez. "Should we go smart? Glad you let me know, to go naked and sneak some encajitos in strategic areas", must have thought the Lopez when choosing your outfit.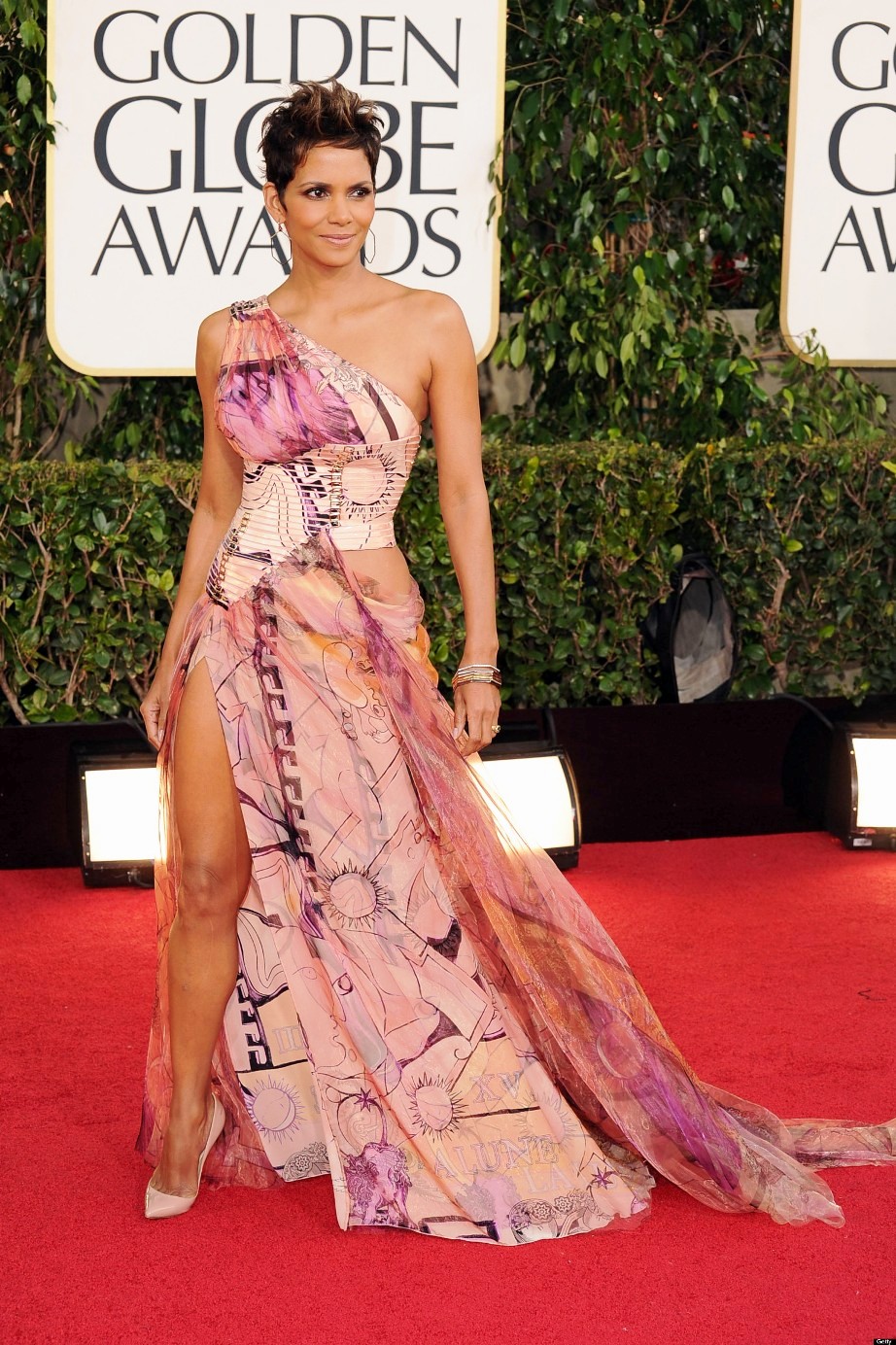 Halle Berry. A Versace ugly ending to be annoyed with the help of Angelina Jolie's leg.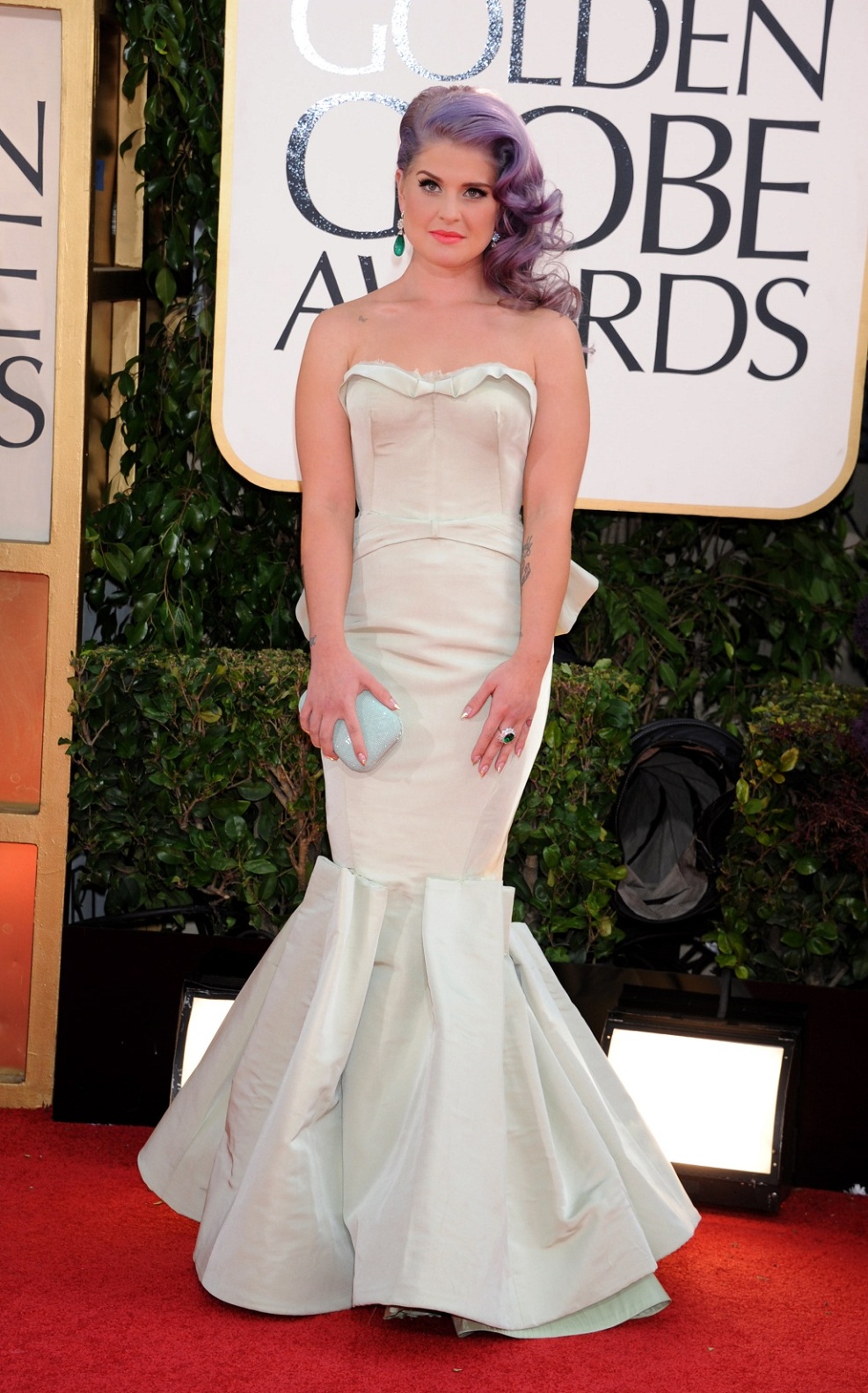 Kelly Osbourne. Zac Posen dress that would look much better if the wearer had not hair wig. At this point, you can not go dressed up pin up girl and pretend well.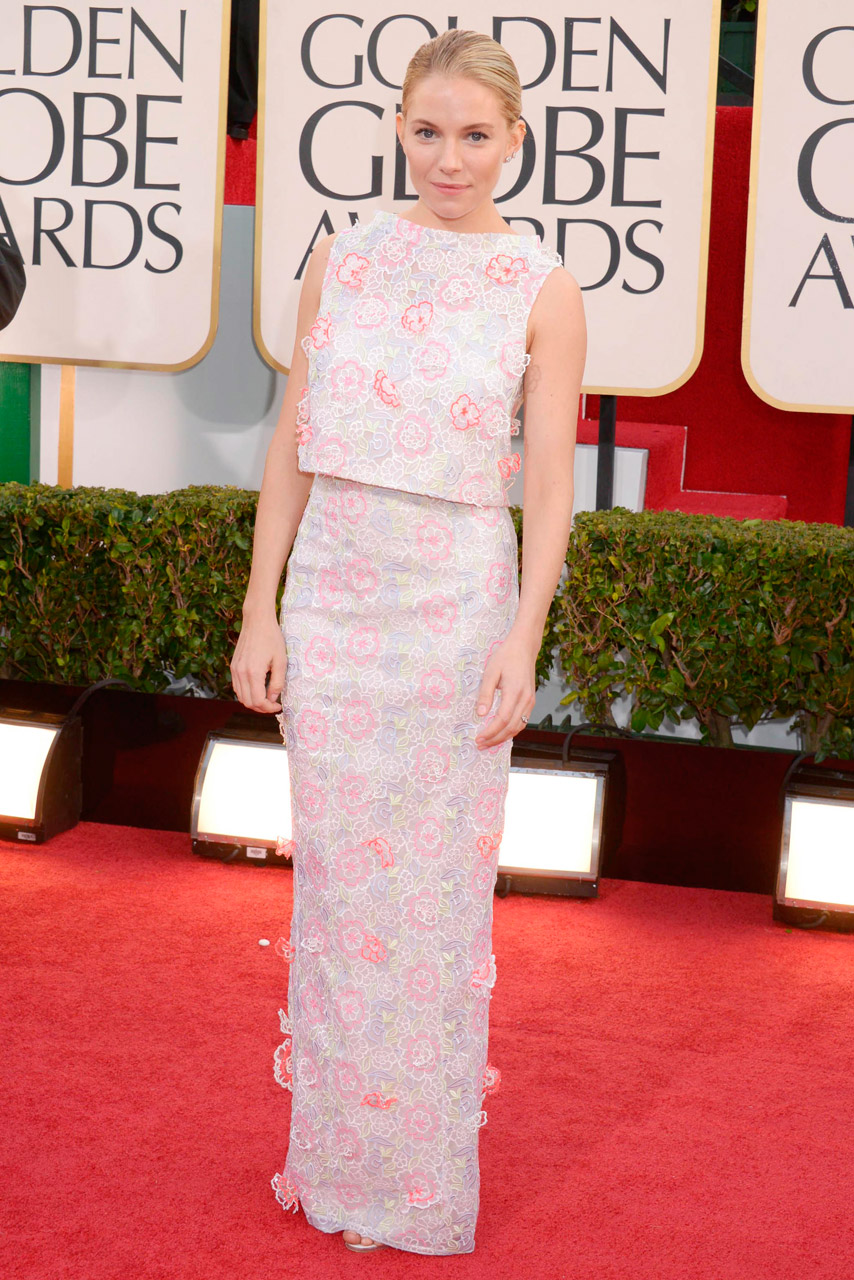 Sienna Miller and her dress made ​​of cardboard.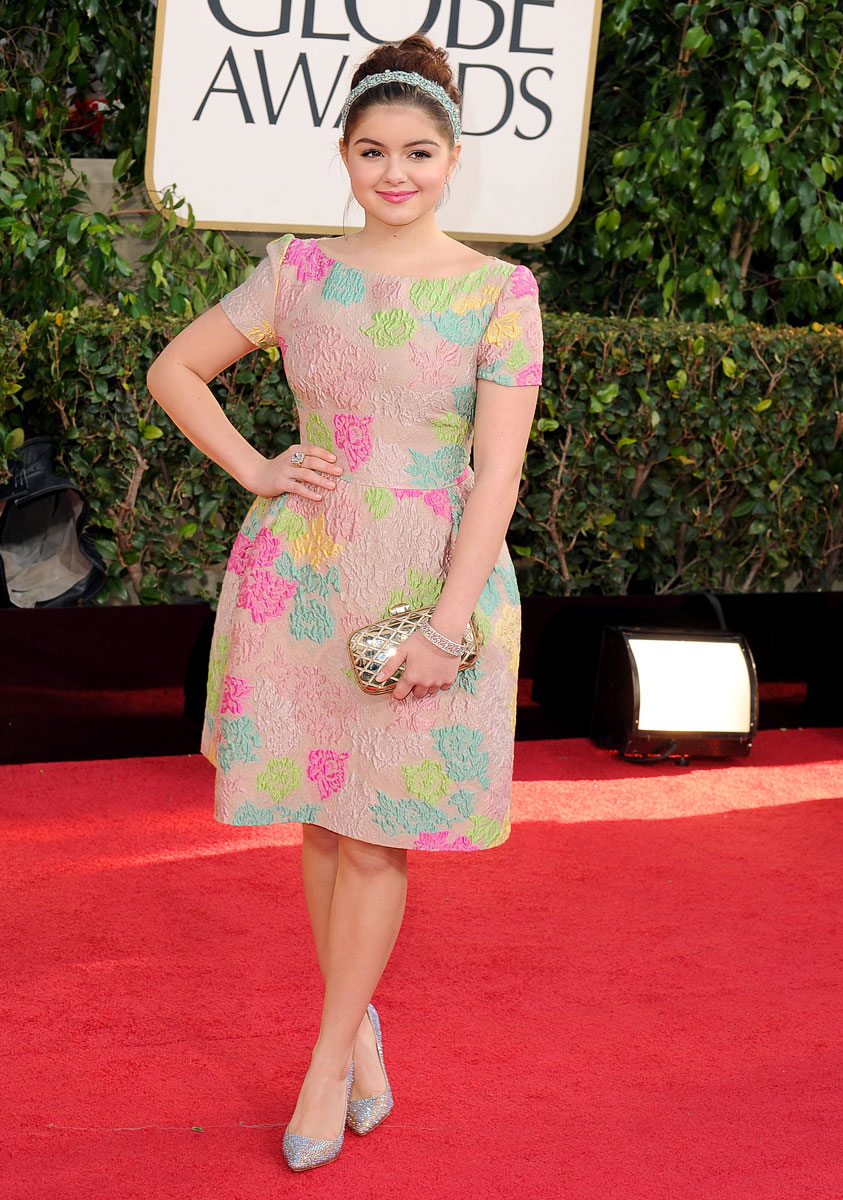 Ariel Winter. That dress (Valentino) would have worked better in another time and perhaps someone with another type of figure. Terribles sleeves. But rather by Jimmy Choo clutch.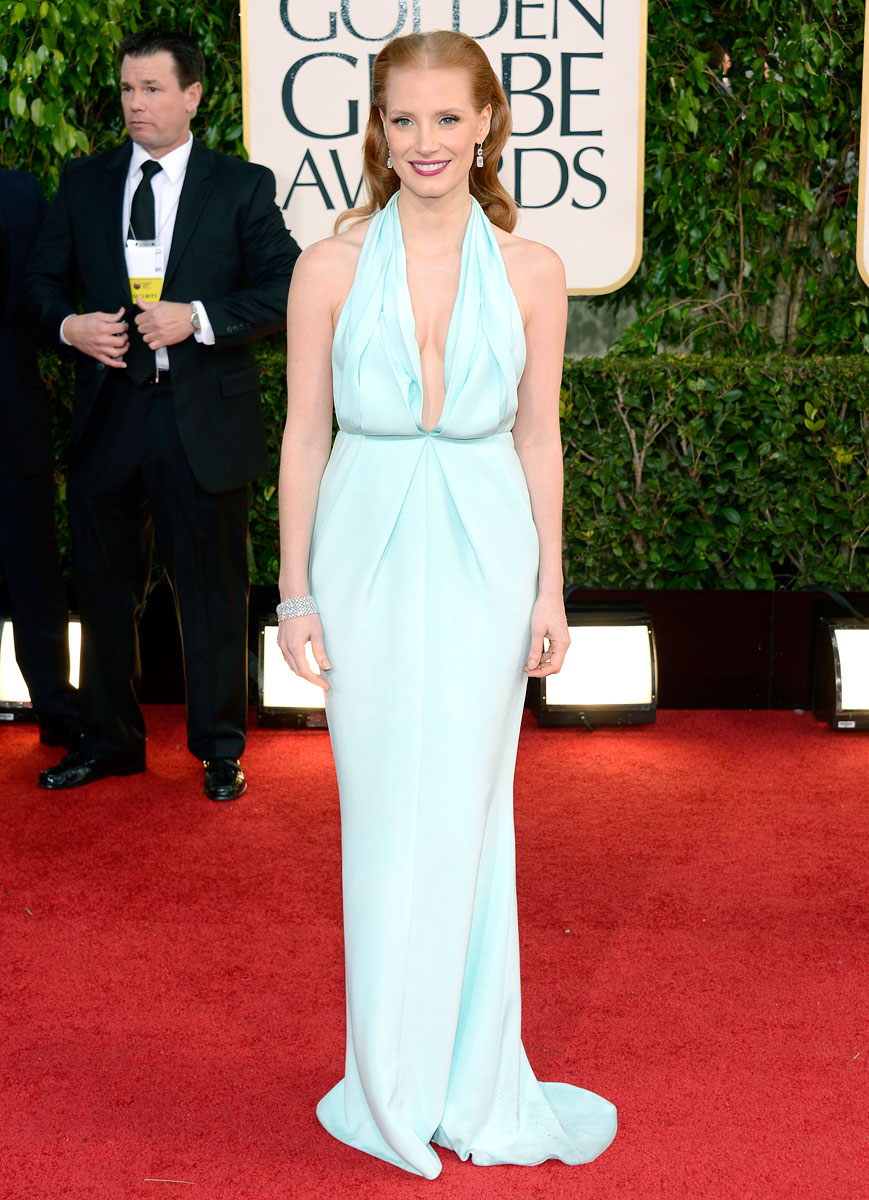 Jessica Chastain. Calvin Klein A perfect color but that does not fit. The hairstyle has much of the responsibility: Chastain, who was a sort of virgin redhead in The Tree of Life, seemed old lady at the ceremony.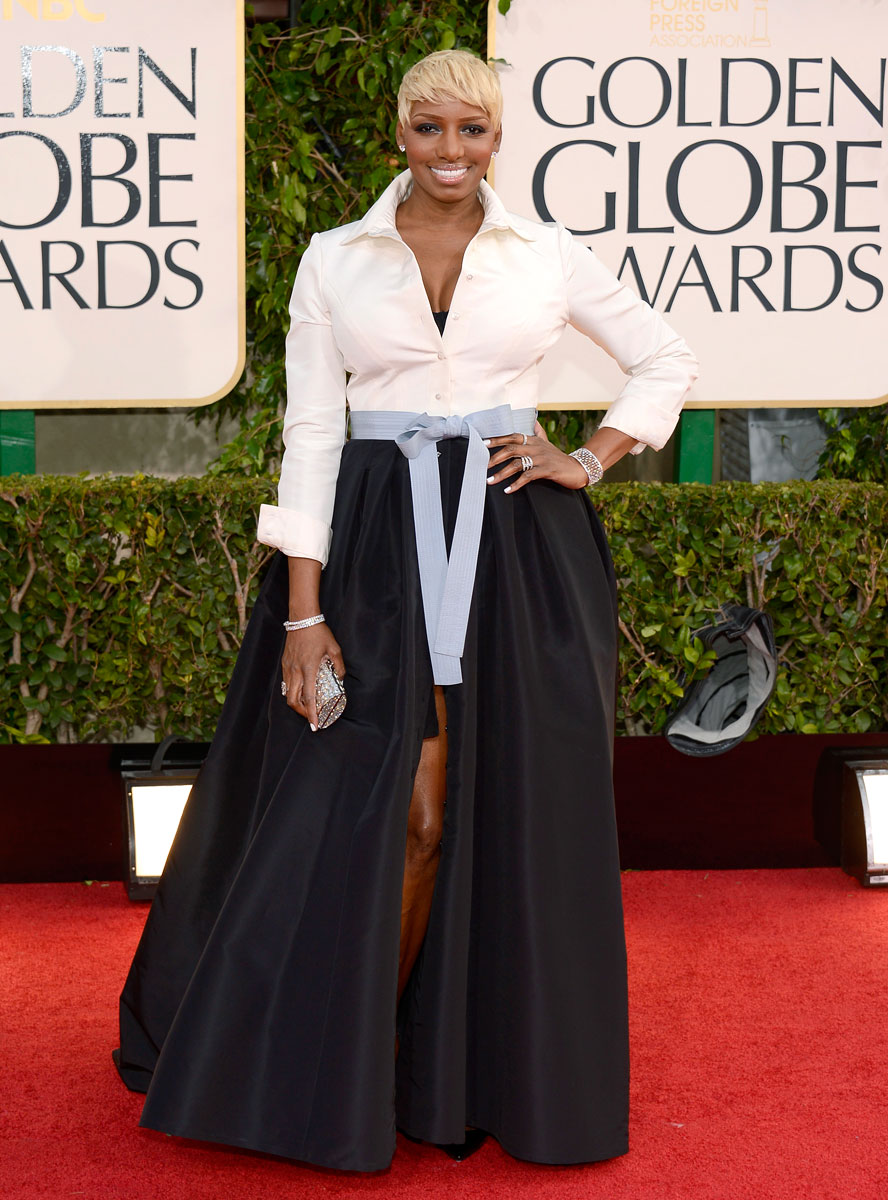 Nene Leakes. How dare!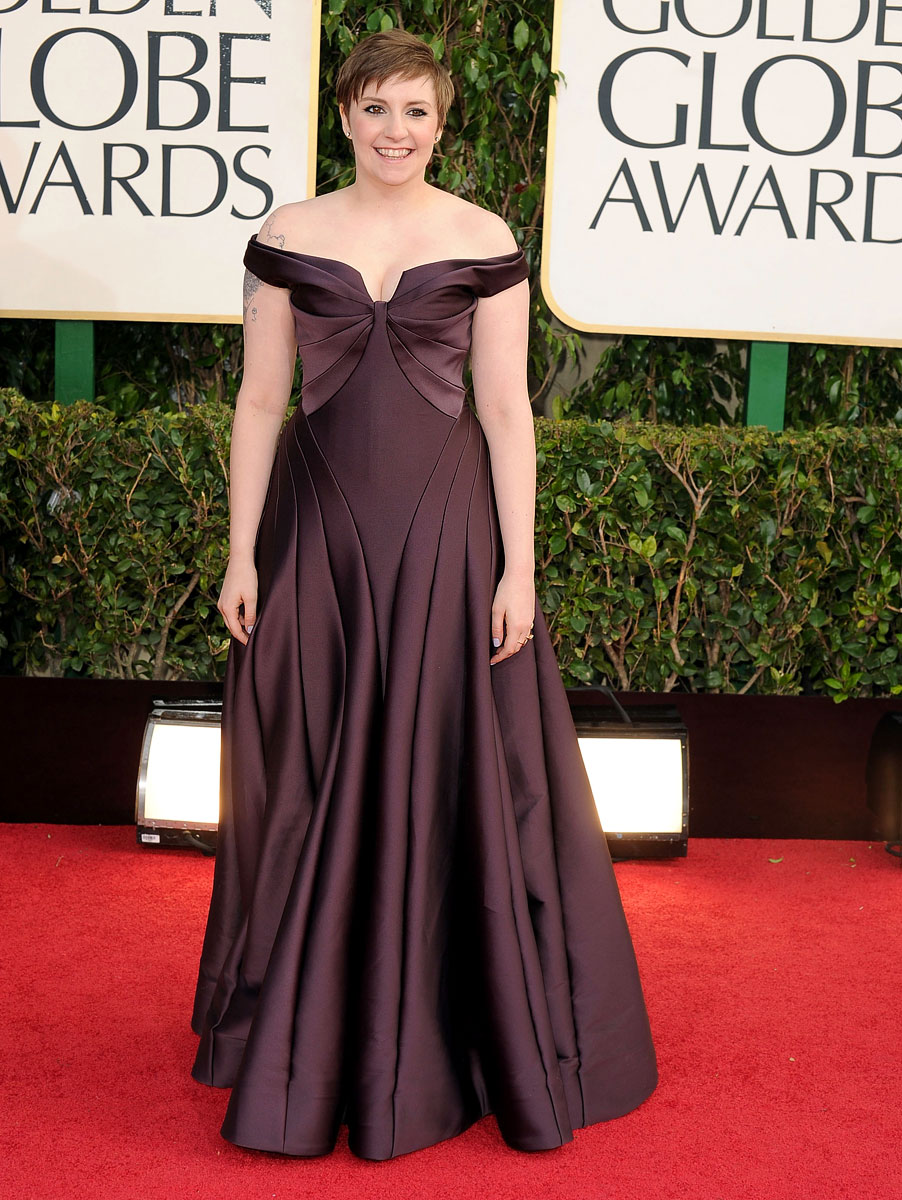 Lena Dunham. Much Christian Louboutin, but the dress is dark and heavy, and makes you look older.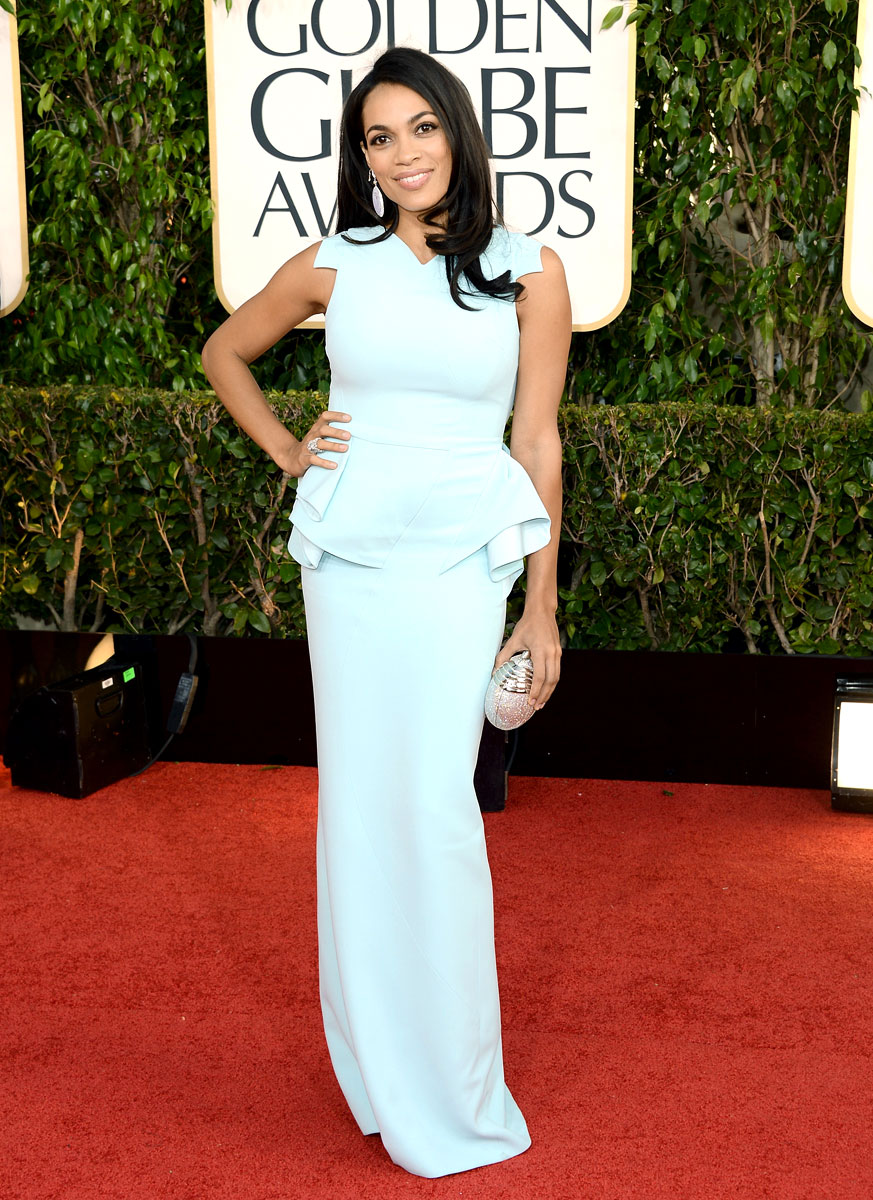 Rosario Dawson. Same thing happened to Jessica Chastain: the color is right, but the dress does not match her figure. That dress was for a thinner, with two or three sizes smaller bra.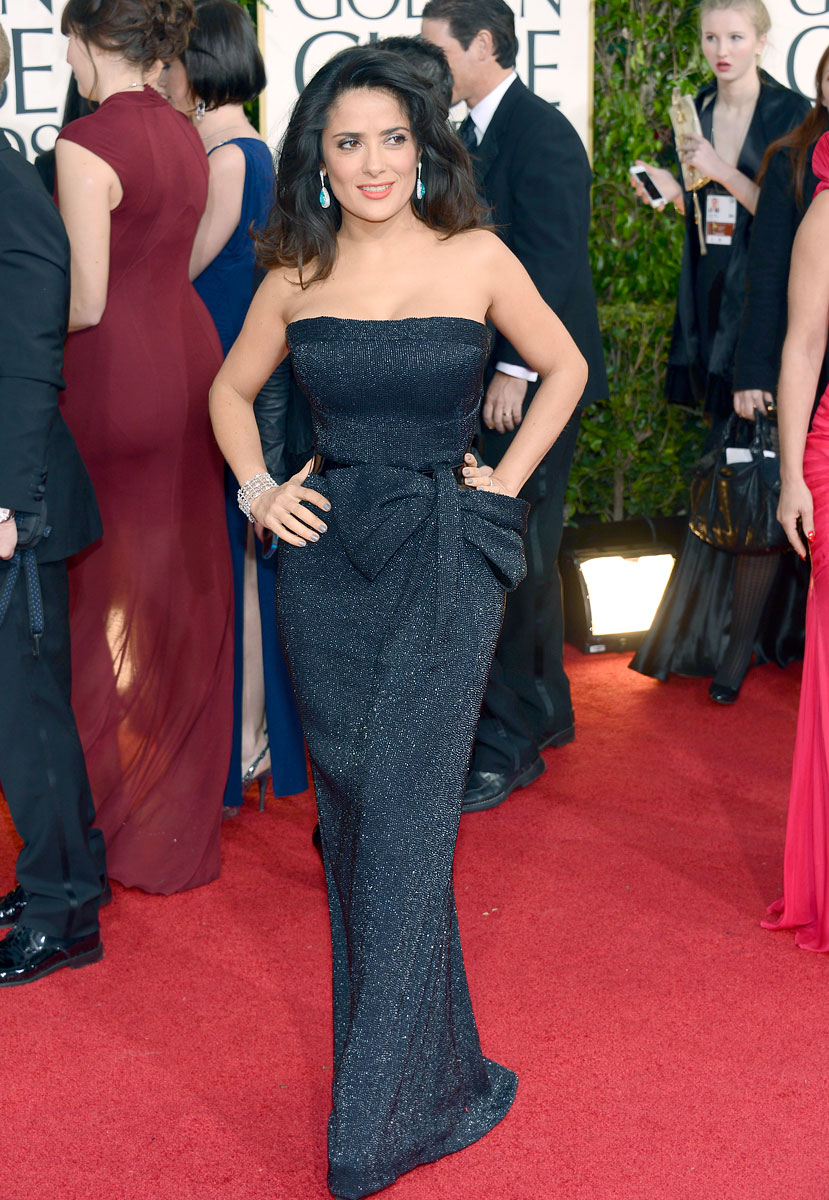 Salma Hayek. Gucci is one, but it is fatal (it probably will to another if you have accommodated). The Hayek, again, turned into Teresa.
Photos: Fab , Because I Am Fabulous , U.S. Weelky , Springfield News Sun , IB Times , Mama Mia
The input Golden Globes 2013: the best and worst looks of the gala appears first Monkeyzen .
<<

Start

<

Prev

1

2 3 4 5 6 7 8 9 10 Next > End >>


Page 1 of 1433