| | | |
| --- | --- | --- |
| | | |
Culture & Science -
Strange Inventions
Tuesday, 08 January 2013 05:00
With the release in February of A Good Day to Die Hard, the fifth installment in the saga of Detective John McClaine, has scheduled the release of Die Hard 25th Anniversary Collection, a box set of 5 discs in Blu-Ray to collect the four films in the Die Hard series, including as an attractive and extra cute mileage lots of extras that will delight any fan of the series.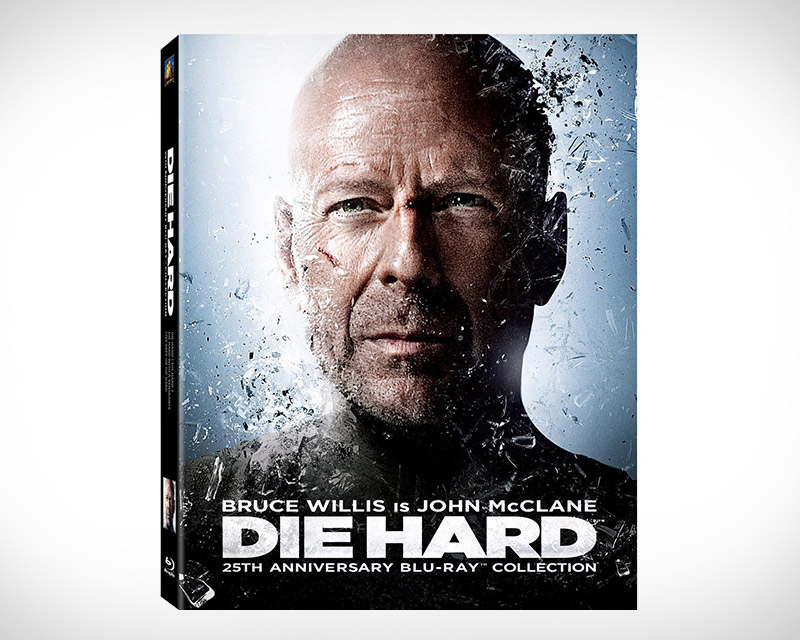 In 2013 marks a quarter of a century the premiere of the first film Die Hard , known in Spanish as Die Hard or Die Hard, and celebrations, that while not as epic and complex as was that of James Bond on last year, has watched the premiere of the fifth of these tapes, this package collection over the four films of the franchise: Die Hard, Die Hard 2: Die Harder, Die Hard with a Vengeance and Live Free or Die Hard, each accompanied by a bonus disc containing much bonus material, in addition to that already own every movie.
The fifth disc contains a special produced exclusively for this set, the video documentary Decoding Die Hard, give a deep traversal of the mythology of the character of John McClane, played by Bruce Willis, its evolution over the four quarters and its influence in popular culture and the genre of action films, which, undeniably, is a must for anyone.
The cost of this beauty is only $ 40, and will go on sale on January 29. The issue however, is that some lucky followers of this saga have already had the opportunity to lay her hands on the box set and have not lost the opportunity to make comments on the reviews of the product, all of whom must be taken into account.
In summary, according to what you tell, if you have no Blu-Ray of Die Hard this is your chance to get all in a compact and neat presentation yet to HD conversions of the first three parts is not spectacular, but merely functional, and the Spanish dub tracks do not have the audio Latin America but in Spain itself, which is not bad, but the dub has some value among Latino fans by the style in which it occurred.
Yippee-ki-yay Motherfunkers!
Photo: Uncrate
The entrance Die Hard 25th Anniversary Collection, a package of pure action appears first Monkeyzen .